Calor EP2832CO Elite Depilator
Reference: 11020205 mail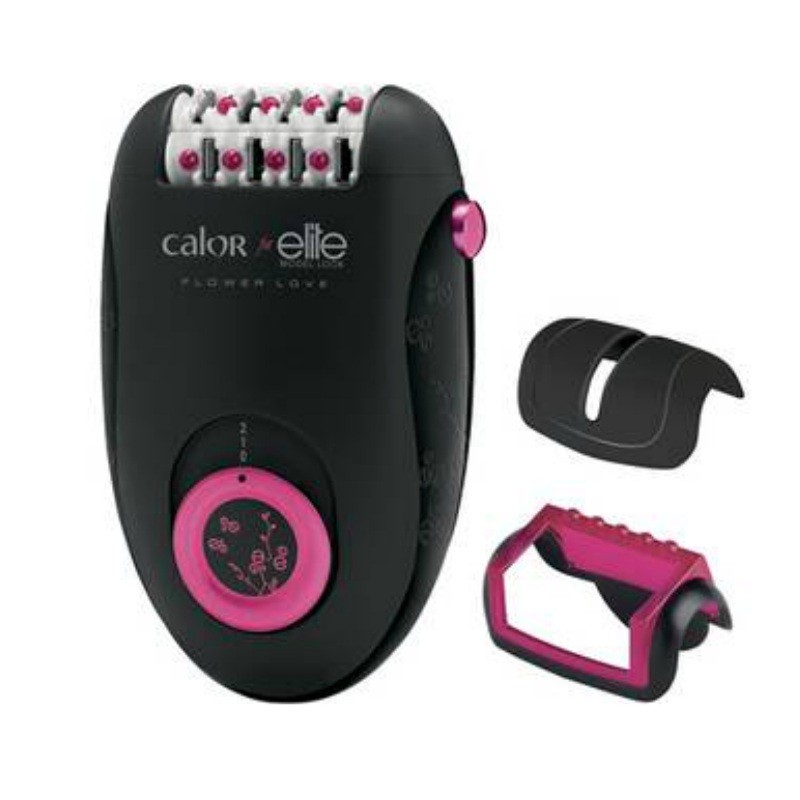  
Product Features
Tweezer Epilator - 24 Tweezers
Pain Relief Massage Balls
2 Speeds - Ultra-precise and Removable Head
Beginner Accessory, Face Accessory
Warranty: 1 Year
keyboard_arrow_right keyboard_arrow_down Description
Efficiency: Thanks to the 24 shaping clamps on the head, hair removal is fast. In addition, the patented technology is designed to pluck all your hairs even the shortest, ideal for touch-ups during improvised outings. Your skin is always flawless and extremely soft for weeks on end. Its 2 speeds will allow you to adapt hair removal according to the treated areas. 
Accessories: The beginner accessory allows you to position the device optimally on the skin in order to reduce pain thanks to the massage balls. 
Use the carefully designed face accessory for very precise and gentle hair removal . 
Cleaning: The removable head can be cleaned directly under water and acleaning brush (supplied) is used to finalize the cleaning.
Design: Black in color and its touch of fuchsia, brings a little touch of cheerfulness.