Moulinex BG135812 Accessimo BBQ With Stand
Reference: 13010022 mail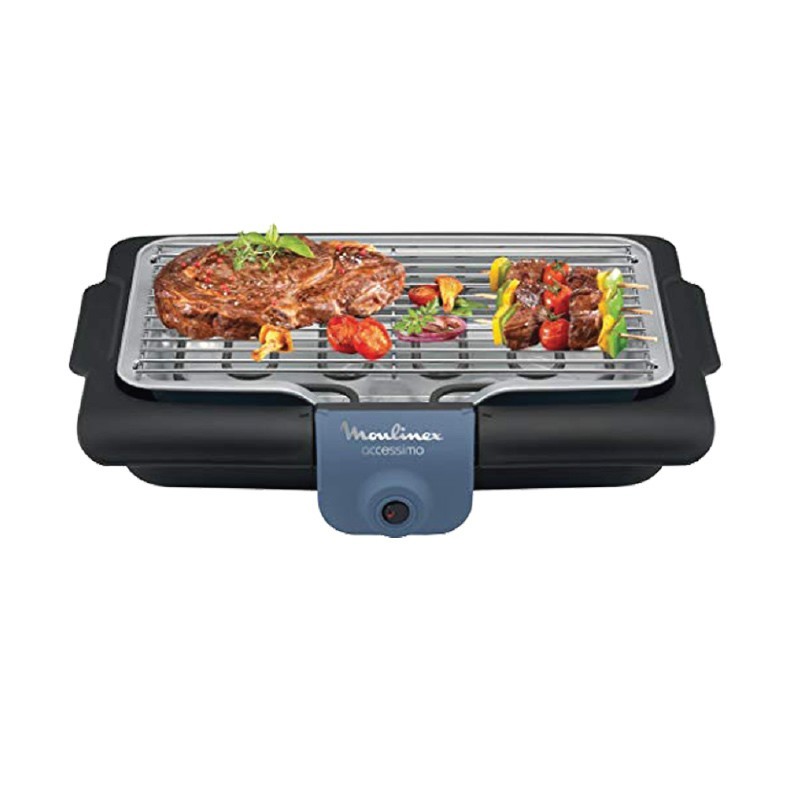  
Product Features
2100W - Electric BBQ with stand
Cooking surface: 735 cm²: 35 x 21 cm
Removable juice collection tray
On/Off button
keyboard_arrow_right keyboard_arrow_down Description
High power for perfect result: With a power of 2100 W for uniform heating over the entire grid surface, Accessimo allows all meats to be perfectly seared and food to be marked.
Can be used outdoors for moments of Conviviality.
Easy to clean: It is completely removable for easy cleaning. The grid, the juice collector, the thermoplastic body are dishwasher safe.
Increased security: Thermoplastic walls and handles for greater safety and ease of movement. Easy to move and store.
keyboard_arrow_right keyboard_arrow_down Store Availability
Bagatelle :
On Display + Last 3 in stock
Bell Village :
On Display + Last 3 in stock
Flacq :
On Display + Last 2 in stock
Phoenix :
On Display + Last 2 in stock
Riche Terre :
On Display + Last 1 in stock
Rose Belle :
On Display + Last 3 in stock
Compare with similar products:
This item

Moulinex BG135812 Accessimo...

Regular price

Rs 3,799

-Rs 500

Price

Rs 3,299

Regular price

Rs 4,399

-Rs 200

Price

Rs 4,199

Regular price

Rs 5,299

-Rs 2,100

Price

Rs 3,199

Power (W):
2100
--
2000
1600
--
2000