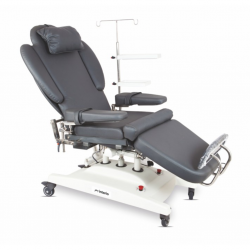 Reference: 40050690
This Chair offers wide adjustable arm rests and leatherette cushioning which provides exceptional comfort and ergonomic posture to the patient during long treatments.
The remote-control operations provide  greater flexibility in achieving desired chair positions, and making it a pleasant experience for the patient.
Perfect for spaces specializing in Blood Transfusion, Dialysis, Oncology.
done FREE delivery available
clear Collection not available