Air Monster S1632R MP 16" (40cm) Mosquito Repellent
Reference: 10040312 mail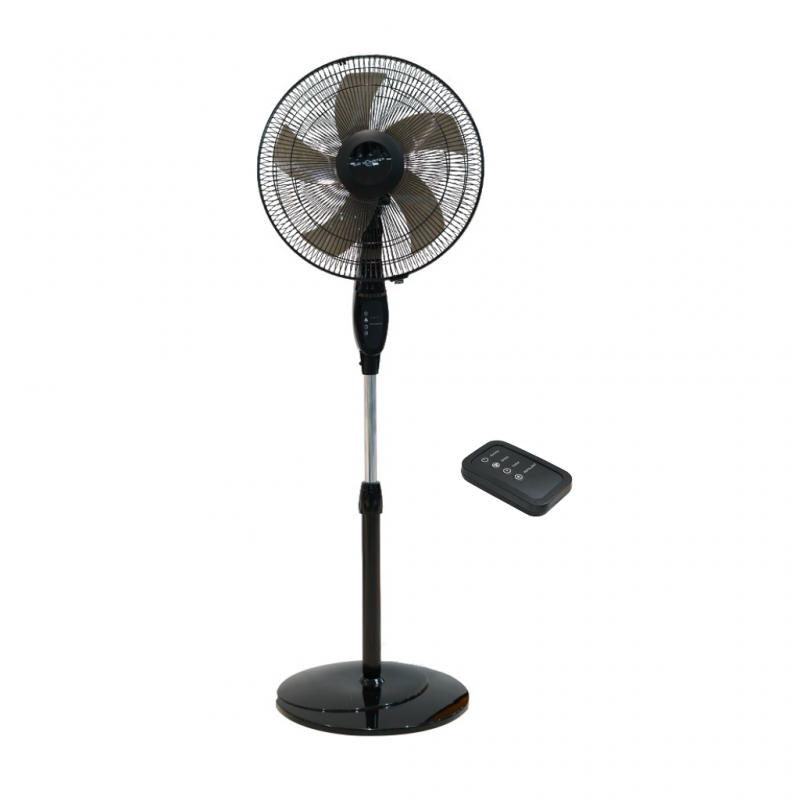  
Product Features
Power: 45 W
3 Speed Settings
8 Hrs Shut Off Timer 
Remote Control 
Oscillation Feature 
Size: 16" (40 cm)
1 Year Warranty
verified_user Supashield warranty
keyboard_arrow_right keyboard_arrow_down Description
Anti-mosquito function: Anti-mosquito fan system. Protect your family from mosquito bites and mosquito related diseases. A healthier environment for everyone at home.
Easy refill system: Easy to replace repellent refills compatible with current repellent refilss in the market.
Silence technology: Extreme silence whatever the airflow. Enjoy intense refreshments without being disturbed by your appliance.
Adjustable angle: Pivot the fan to various angles by simply moving it up or down for directable airflow.
Oscillating feature: Optional oscillation or stationary cooling for convenience. Move air as you need it within your environment.
Adjustable height: Set the height of the fan for maximum flexibility, whether up high or down low.
No tools required: With just a few simple steps you can plug in the fan and start to cool down. No tools are needed to assemble this fan.
5 Blade propeller: Enhanced performance through a 5 blade propeller. The 5 blades help capture a greater level of air and create a high airflow.
keyboard_arrow_right keyboard_arrow_down Store Availability
Chemin Grenier :
On Display + Last 3 in stock
Curepipe :
On Display + Last 3 in stock
Goodlands :
On Display + Last 1 in stock
Grand Baie :
On Display + Last 4 in stock
Lallmatie :
On Display + Last 4 in stock
Mahebourg :
On Display + Last 2 in stock
Quatre Bornes :
On Display + Last 3 in stock
Riviere Du Rempart :
On Display + Last 3 in stock
Trianon Central Warehouse :
Compare with similar products:
This item

Air Monster S1632R MP 16"...

Regular price

Rs 2,599

-Rs 200

Price

Rs 2,399

Regular price

Rs 2,500

-Rs 100

Price

Rs 2,400

Regular price

Rs 3,999

-Rs 600

Price

Rs 3,399

Regular price

Rs 3,499

-Rs 200

Price

Rs 3,299

Power (W):
45
80
125
40
50
55
Warranty:
1 year
2 years
1 year
1 year
1 year
2 years
Adjustable Height:
Yes
Yes
Yes
Yes
No
Yes
No of Speed setting:
3
3
3
3
6
3
Timer (mins):
480
--
--
--
480
450
Automatic Shut Off:
Yes
No
No
No
Yes
Yes
Remote Control:
Yes
No
No
No
Yes
Yes
Colour:
Black
Black
White
White
Black
Grey