Alpha AS-2I Water Heater
Reference: 13060012 mail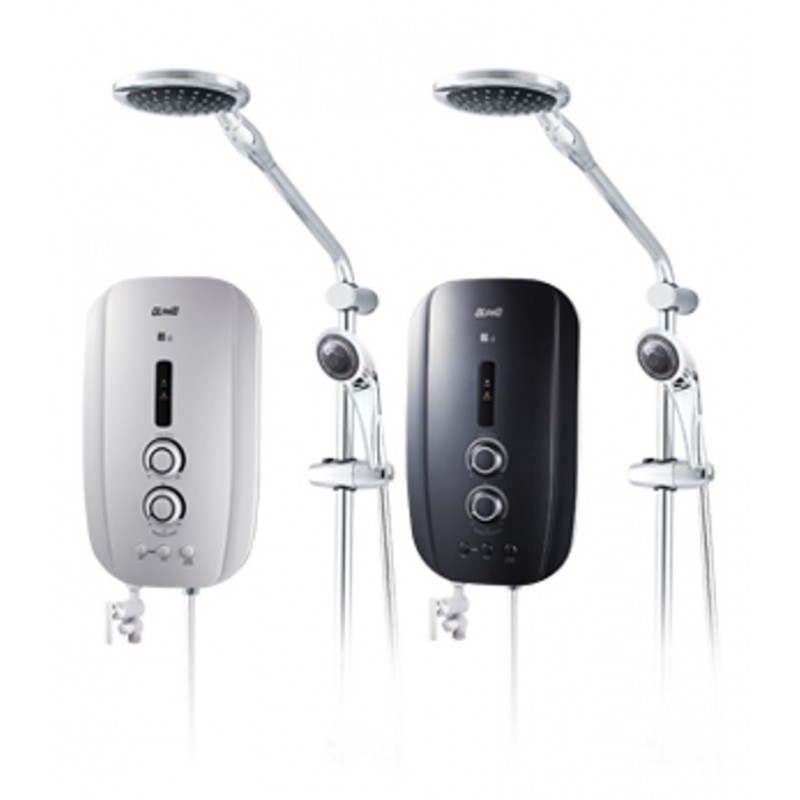  
Product Features
Capacity: 3L/min
Electric Water Heater
Built-in ELCB
Voltage: 220-240V
Overheating Protection
Dimension (WxDxH): 24 x 8 x 40 cm
Warranty: 1 Year
keyboard_arrow_right keyboard_arrow_down Description
Motor Type; AS-2i - DC Inverter
Minimum Pressure: 20 kPa (0.2 bar/2.9 psi)
Maximum Pressure: 0.3 MPa (3 bar/43.5 psi)
Heater Power Rating 3.5kW - 5.5kW 
Flow Switch System: The heater only operates when there is sufficient flow.
Inverter DC pump: Consumes very little electrical power, saving 50%* of Silent operation thanks to a brushless operation.
Pump Activator (AS-2EP and AS-2i): Will boost up up water flow in places with insufficient flow to activate the heater.
ELSD: Cuts off current flow if there is a risk of any current leakage.
Thermal Cut-Out: Auto Reset prevents overheating at 55°C.
Nylon Glass Fibre Internal Construction: A strong & durable non-conductive material for further insulation against electric shock.
Splash-proof IP25 Standard: Protection against water seeping into the heater's internal mechanism.
Electronic Temperature Control: Shower temperature can be selected according to personal preference.
Compare with similar products:
This item

Alpha AS-2I Water Heater

Regular price

Rs 9,990

-Rs 2,100

Price

Rs 7,890

Regular price

Rs 7,990

-Rs 200

Price

Rs 7,790

Regular price

Rs 6,890

-Rs 100

Price

Rs 6,790

Regular price

Rs 4,790

-Rs 300

Price

Rs 4,490

Regular price

Rs 5,790

-Rs 300

Price

Rs 5,490

Regular price

Rs 4,990

-Rs 200

Price

Rs 4,790

Warranty:
1 year
2 years
1 year
2 years
2 years
2 years
Width (cm):
24
--
33
--
32
--
Depth (cm):
8
--
19
--
14
--
Height (cm):
40
--
56
--
50
--
Capacity (L):
3
9
10
6
6
6
Overheat Protection:
Yes
Yes
Yes
Yes
Yes
Yes