AQUASOLV DEGREASER 5L 2F96500000P005L0
Reference: 42051115 mail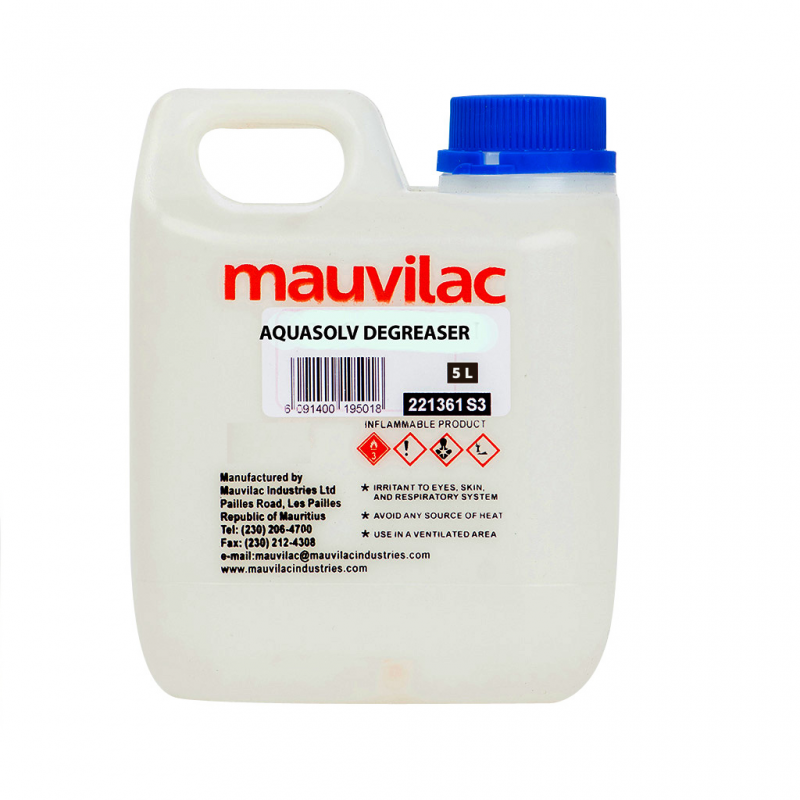  
Product Features
Aquasolv Degreaser
Capacity: 5L
keyboard_arrow_right keyboard_arrow_down Description
AQUASOLV is a water rinsable degreaser for the effective and efficient removal of oil, grease and wax from surfaces to be painted.
General degreaser and cleaner for steel surfaces in the surface preparation process.
In the motor trade for degreasing of cold engines, factory machinery and agricultural equipment before spray coating.
For industrial and household use to clean oily and greasy enamel painted walls, garage floors and to remove floor polish prior to varnishing or painting.
AQUASOLV is also ideal for stripping and removing bituminous coatings manufactured from petroleum derivatives and natural asphalts, but is not suitable for removing coal tar based coatings or bituminous solutions which contain drying oils. 
Compare with similar products:
This item

AQUASOLV DEGREASER 5L...

Capacity (L):
5
10
5
5
5
5