Brabantia 104404 60L Cork Lid White Laundry Bin 10YW "O"
Reference: 11051374 mail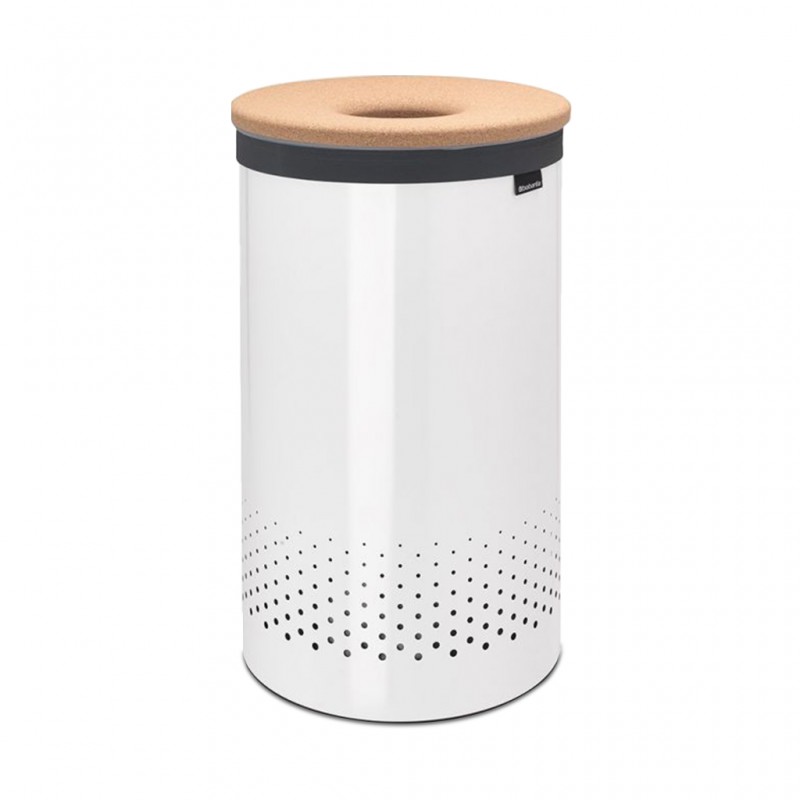  
Product Features
Capacity: 60L
1 Compartment
Colour: White
Diameter: 38 cm
Height: 63.5 cm
10 Years Warranty
keyboard_arrow_right keyboard_arrow_down Description
Handy - no need to open the lid thanks to Quick-drop opening.
Easy to use - cotton laundry bag with smart Velcro closing (easy to put on and take off).
Portable - removable laundry bag makes it easy to carry laundry to the washing machine.
Discrete - lid keeps contents discreetly from view.
Natural look - cork lid.
No scratching - plastic bottom ring prevents damage to the floor.
Airy - ventilation holes allow laundry to breathe.
Hygienic - machine washable laundry bag inside (at 40°C).
Ideal for the bathroom - made of durable corrosion resistant materials.
Planet friendly - Cradle-to-Cradle® Certified, Bronze level.
Compare with similar products:
This item

Brabantia 104404 60L Cork...

Regular price

Rs 5,999

-Rs 3,000

Price

Rs 2,999

Regular price

Rs 999

-Rs 300

Price

Rs 699

Regular price

Rs 999

-Rs 300

Price

Rs 699

Regular price

Rs 949

-Rs 150

Price

Rs 799

Warranty:
10 years
1 year
10 years
NIL
NIL
NIL
Height (cm):
63.5
83
63.5
--
--
69
Weight (Kg):
3.6
--
2.4
--
--
--
Capacity (L):
60
--
35
--
--
--
Diameter (cm):
38
--
30
--
--
--
Colour:
White
White
White
Brown
Black
Grey