Brabantia 120961 TASTY+ Dark Grey Paring Knife 5YW "O"
Reference: 11051131 mail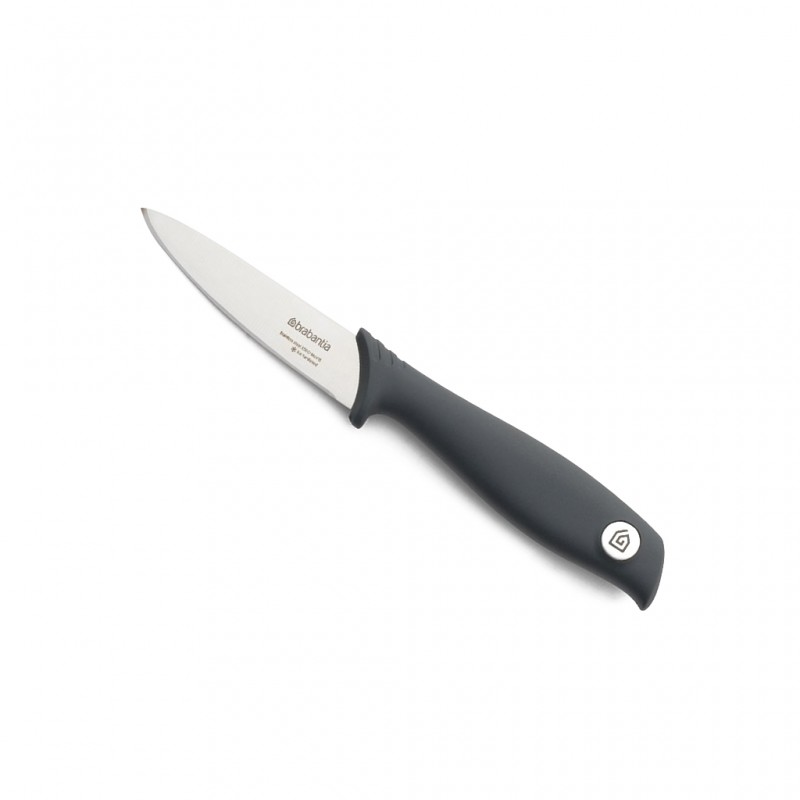  
Product Features
High Carbon Molybdenum Vanadium Steel
Non-stick: No
Dishwasher Safe: No
Length: 20 cm
5 Years Warranty
keyboard_arrow_right keyboard_arrow_down Description
Knife stays sharp for longer - blade made of ice hardened steel.
All-round knife for cutting uncooked meat, chopping herbs or cutting vegetables - broad long blade with a fine tip.
Easy to clean and hygienic - seamless grip made of solid materials.
Part of the Brabantia TASTY+ collection - a colourful tool for every kitchen job!
Safer to use - handle with integrated finger guard.
Compare with similar products:
This item

Brabantia 120961 TASTY+...

Warranty:
5 years
NIL
NIL
NIL
NIL
5 years
Length(cm):
20
34
21
--
--
33.2
No. of Pieces:
1
1
6
1
3
1
Dishwasher safe:
No
Yes
Yes
--
Yes
No
Non Stick:
No
--
--
--
--
No
Blade Material:
Steel
Stainless Steel
Stainless Steel
Stainless Steel
Stainless Steel
Steel
Colour:
Grey
Black
Black
Grey
Grey
Grey