Brabantia 211683 3L Jade Green Sort & Go Waste Bin 10YW "O"
Reference: 11051398 mail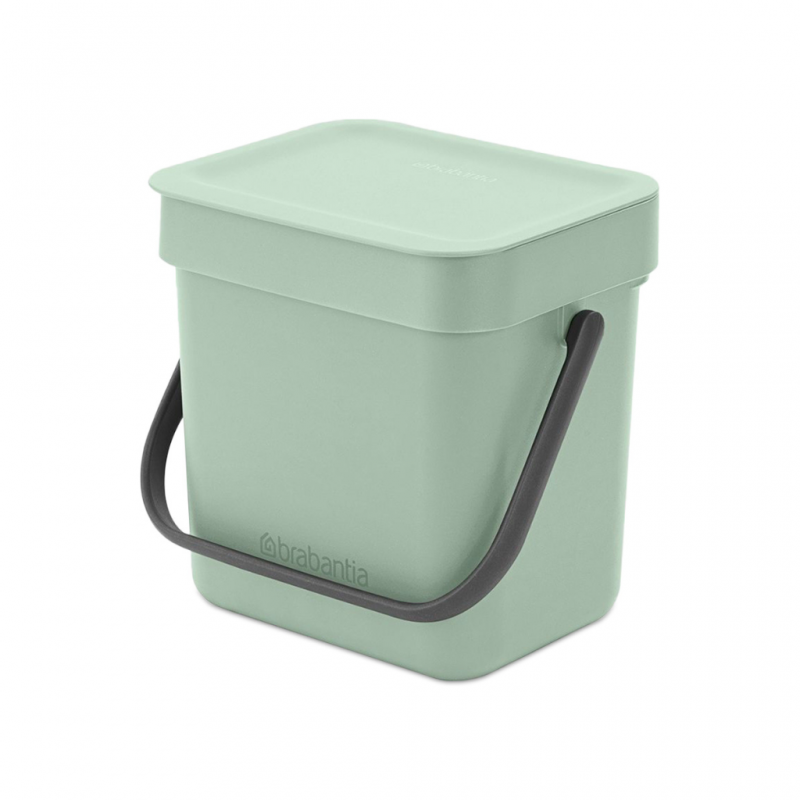  
Product Features
Capacity: 3L
1 Compartment
Colour: Jade Green
Dimension (WxDxH): 18.8 x 13.9 x 18.1 cm
10 Years Warranty
keyboard_arrow_right keyboard_arrow_down Description
Ideal to dispose of compostable waste on your countertop.
Place it proudly on your worktop, or 'hide' it in your drawer.
Easy to transport with carry handle.
Compact and space-saving – ideal for waste separation at home.
Compare with similar products:
This item

Brabantia 211683 3L Jade...

Material Type:
Plastic
Plastic
Plastic
Plastic
Plastic
Plastic
Warranty:
10 years
5 years
10 years
10 years
5 years
10 years
Width (cm):
18.8
18.8
18.8
20
22.1
22
Depth (cm):
13.9
13.9
13.9
24.9
12.7
27.9
Height (cm):
18.1
18.1
18.1
35
10.7
40.1
Weight (Kg):
0.3
0.3
0.3
0.8
0.4
1
Capacity (L):
3
3
3
12
1.8
16
Colour:
Green
Green
Grey
Blue
Green
Blue