Cam Bollicina Bath- Green C095-U70
Reference: 40111418 mail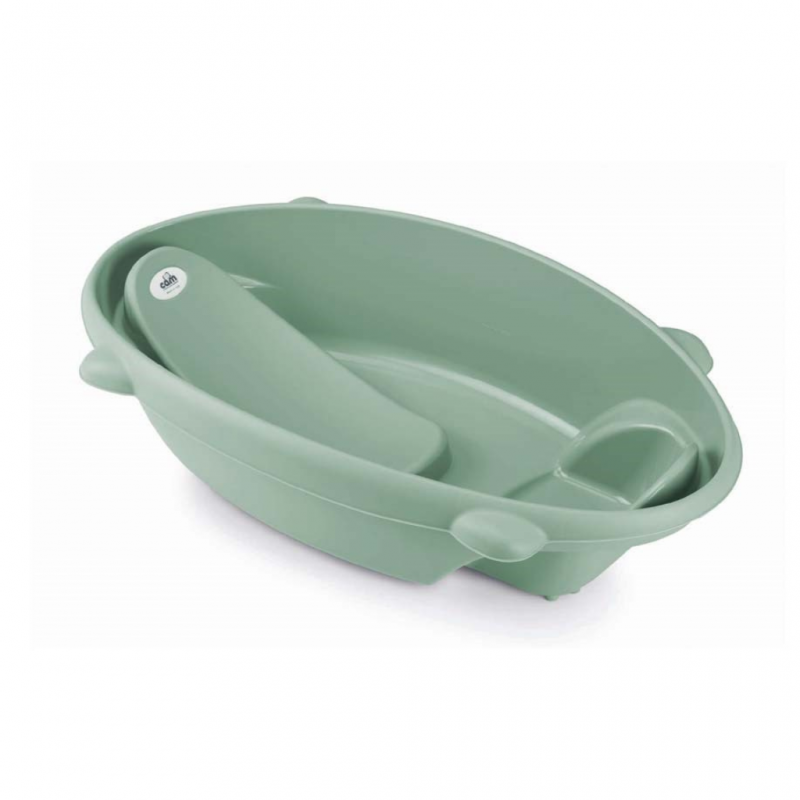  
Product Features
Age Group: Newborn - 1 Year 
Ideal for baby's bath time
Support Feet 
Plug To Drain Water
Weight: 1.1 kg
Dimension: W88xD48.5xH22 cm
keyboard_arrow_right keyboard_arrow_down Description
Other Features: 
A handy practical baby bath.
With two automatically shaped seats every detail is designed to guarantee safety and comfort and to help you make bath time, which is not always easy, into a fun moment to be shared between you and your little one. (one seat for inclined for babies 0-6 months and one seat for babies from 6 to 12 months).
CAM offers you a range of baby baths designed to make your newborn's bath time easier.
Safety:
Impact test to check the strength of materials.
Cold water/ hot water thermal shock test.
Plug resistance test to check its watertightness.
Completely non-toxic (EN 71) and phthalate-free materials (directive 2005/84/CE).
Compare with similar products:
This item

Cam Bollicina Bath- Green...

Width (cm):
88
88
--
88
88
88
Depth (cm):
48.5
48.5
--
48.5
48.5
48.5
Height (cm):
22
22
--
22
22
22
Weight (Kg):
1.1
1.1
--
1.1
1.1
1.1
Target Gender:
Unisex
Unisex
Unisex
Unisex
Unisex
Unisex
Age from:
New born
New born
3 months
New born
New born
New born
Age to:
1 year
1 year
--
1 year
1 year
1 year
Colour:
Green
White
--
Grey
Beige
Blue