Deerma XS100 Automatic Foaming Dispenser "O"
Reference: 11051363 mail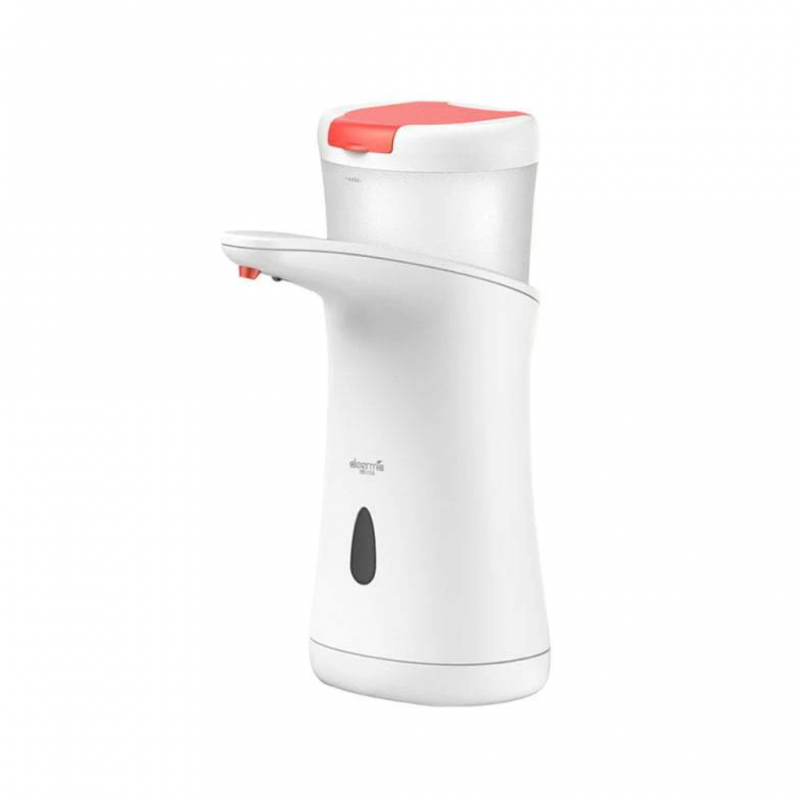  
Product Features
Capacity: 0.25L
Material: ABS Plastic
Foam Soap Volume: 0.4ml/1.2ml
Input Power: 2xAA Batteries (Not Included)
1 Year Warranty
keyboard_arrow_right keyboard_arrow_down Description
Liquid Dispensing Within 1.4s By Virtue Of Infrared Induction Zero Contact Ensures Your Family's Health: Built-in infrared is sensitive to your body signals without hand pressing, and can automatically dispenses the liquid soap once your hand is stretched out, thus realizing zero contact and cleanness and protecting your family's health
Dry/Wet Use In Everywhere: Optimized internal mechanism and piston pump ensure smooth liquid dispensing, no matter what kind of liquid soap is being used. You can choose ordinary liquid soap or wash-free hand sanitizer.
Ordinary Sanitary Ware: Automatic liquid dispensing once your hand is stretched out, even making children love to wash hands .
Office Table: There are many people in office, so you need to clean your hands frequently so as to keep germs away.
Use One Machine In Home And Another In Office, keep hands everytime and anywhere: You actually need more than one , machine for daily use to protect your family's health.
Wall-mounted/desktop soap dispenser:  Desktop does not need to be installed, and the wall-mounted type is designed to save space. The transparent window design can clearly see the contents, which is convenient for filling in time, which is very suitable for kitchen and bathroom. No need to disassemble, flip the lid to add hand sanitizer.
Compare with similar products:
This item

Deerma XS100 Automatic...

Regular price

Rs 1,290

-Rs 100

Price

Rs 1,190

Regular price

Rs 1,959

-Rs 110

Price

Rs 1,849

Regular price

Rs 1,899

-Rs 400

Price

Rs 1,499

Regular price

Rs 1,499

-Rs 300

Price

Rs 1,199

Material Type:
ABS Plastic
--
--
--
Glass
--
Warranty:
1 year
NIL
NIL
1 year
NIL
3 years
Capacity (L):
0.25
--
0.08
--
--
--
Colour:
White
Blue
--
White
Black
White