EPSON EB-S41 3LCD
Reference: 20050022 mail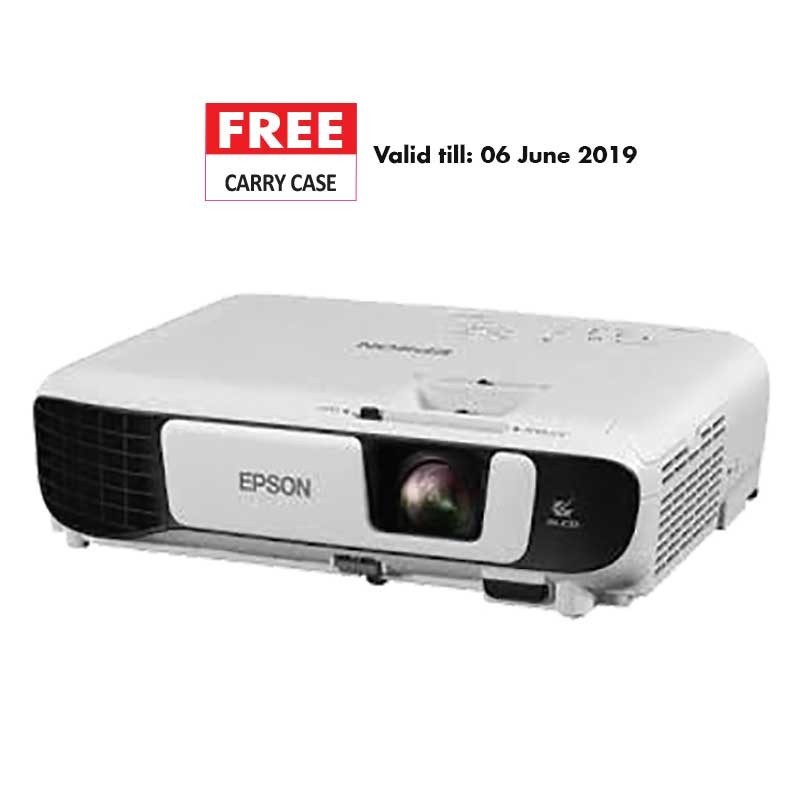  
Product Features
White and Colour Brightness at 3,300lm
SVGA resolution
High contrast ratio of 15,000:1
Horizontal keystone slider
10,000 hours lamp life in eco-mode
keyboard_arrow_right keyboard_arrow_down Description
Ideal for the meeting and huddle rooms, the affordable Epson EB-S41 projector is a multi-functional, packed with features and the perfect choice to present true-to-life images. Captivating presentations are now possible with stunning colour and white brightness of up to 3,300 lumens to ensure crystal clear images. The intuitive home screen puts all commonly used functions together for easy selection.
Essential Cost-savins
With a long lamp life of 10,000 hours in eco-mode, the frequency of costly lamp replacements is reduced, saving you time and money.
With a maintenance cycle of 10,000 hours in eco-mode, the need for regular maintenance of the air filter is minimised to save you time and money.
With the lamp cap located on the upper side of the projector, you can change lamps easily even if the projector is installed on the ceiling. Lamps can be replaced quickly without tools and dismounting of the projector from the ceiling mount.
Impressive Image Quality
Add brilliance to your presentations. Boasting stunning brightness of up to 3,600 lumens and a high contrast ratio of 15000:1, these projectors enable you to project beautiful, well-defined images wherever you are, regardless of ambient light.
- Uses just 0.2W of power in standby mode
- Projector optics employ lead-free lenses
- Unpainted plastic housing reduces the environment impact
- The flame retardants used in the plastic housing do not contain chlorine or bromine