First Years Cozy Baby Sleeper Y7853 0M+
Reference: 40110882 mail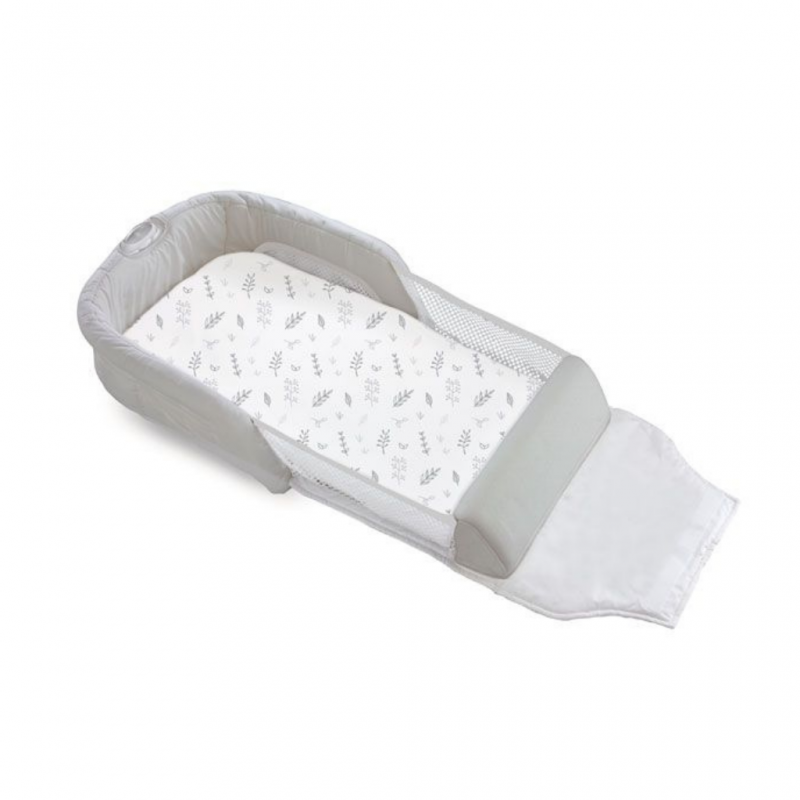  
Product Features
Keep baby close and cozy all night long with The First Years Cozy Baby Sleeper.
With this infant sleeper, you can feed, soothe, monitor, and bond with your baby all from the comfort of your own bed.
Just want to take a quick peek at your sleeping baby? The soft-glow night light lets you see, without a need to wake them up with brighter lights.
Age Group: 0 Month +
keyboard_arrow_right keyboard_arrow_down Description
Designed with patented Airflow™ technology, this clever sleeper allows air to circulate around baby's head and feet for a comfy sleep.
The Cozy Baby Sleeper is also great for travel. It folds up into a convenient and portable package that lets you easily take it on the go.
Portable and Washable Infant Bed And Cosleeper.Baby cot for keeping your infant cozy, close and secure.
Includes a removable, machine-washable sheet.
Easily folds for a convenient infant travel bed sleeper.
Compare with similar products:
This item

First Years Cozy Baby...

Target Gender:
Unisex
Unisex
Unisex
Unisex
Unisex
Unisex
Age from:
New born
18 months
18 months
--
18 months
New born
Colour:
White
Beige
Beige
--
White
Silver