Little Tikes Jitter 'n Whirl Monkey - 641343E4C
Reference: 40110031 mail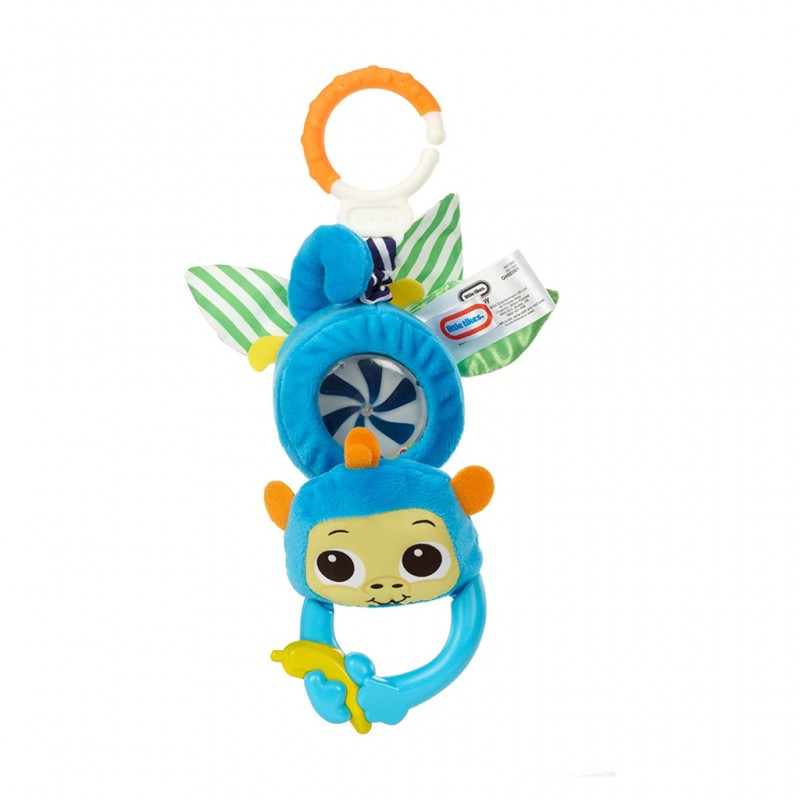  
Product Features
Age Group: 0-6 Months
Pull on the monkey and watch him jitter
Spinning wheel and bouncing beads stimulate your baby senses
Crinkly leaves for auditory stimulation
Visually stimulating colors
Convenient link attaches to car seat & strollers 
keyboard_arrow_right keyboard_arrow_down Description
The Little Tikes Baby Jitter 'n Whirl Monkey really grabs your baby's attention.
Pulling Monkey's ring causes him to jitter, creating a spinning wheel and rattle show your baby will love to watch. 
Crinkle the leaves to add more fun to the visual and auditory play.
For on-the-go fun, use the convenient link to easily attach the toy to strollers or car seats allowing Monkey to tag along wherever you go.
Compare with similar products:
This item

Little Tikes Jitter 'n...

Target Gender:
Unisex
Unisex
Unisex
Unisex
Unisex
Unisex
Age from:
New born
3 years
6 months
1 year
3 years
6 months
Age to:
6 months
5 years
18 months
--
--
18 months