Little Tikes Outdoor Cook 'N Grow BBQ Grill - 633904MP
Reference: 40111146 mail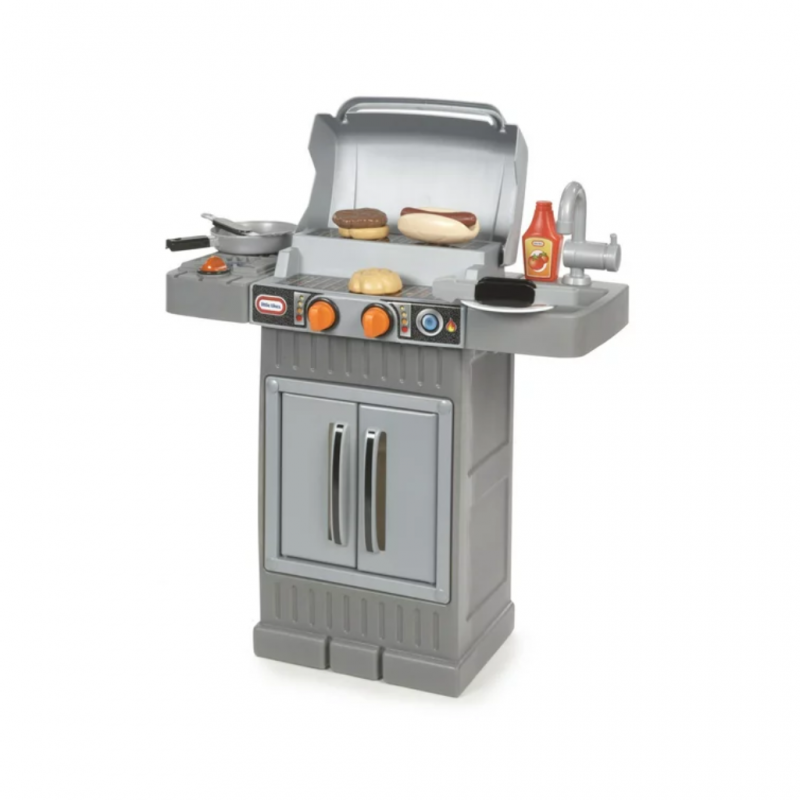  
Product Features
Age Group: 2 - 6 Years
Starter button, grill doors open and close.
Play food fits inside grill base for easy storage.
When The Grill Is Expanded The Height Is Just Right For Toddlers
Compacting The Grill Makes It Just Right For Preschoolers
Clicking Knobs
Play Food Fits Inside Grill Base For Easy Storage
keyboard_arrow_right keyboard_arrow_down Description
The Little Tikes Cook 'n Grow BBQ Grill looks just like a real gas grill complete with duel grill, lid, and side burners plus it has two stages to grow with your child from toddler to preschooler.
Anytime is grilling time with this toy grill barbeque set.
Kids can have fun grilling indoors or take the set outside and grill just like Mom and Dad.
BBQ Grill has 2 age grade configurations, when kitchen is expanded the height is just right for toddlers Compacting the kitchen makes it just right for preschoolers.
Includes 6 accessories.
Dimension (L x W x H): 59 x 26.67 x 48.26 cm.
Compare with similar products:
This item

Little Tikes Outdoor Cook...

Length(cm):
59
--
150
--
150
--
Width (cm):
26.67
--
60
--
60
--
Height (cm):
48.26
--
--
--
--
--
Target Gender:
Unisex
Unisex
Girl
Unisex
Boy
Unisex
Age from:
2 years
1 year
--
18 months
--
3 years
Age to:
6 years
10 years
--
3 years
--
--