Little Tikes Outdoor Princess Horse & Carriage Frosty Blue - 650970M
Reference: 40111134 mail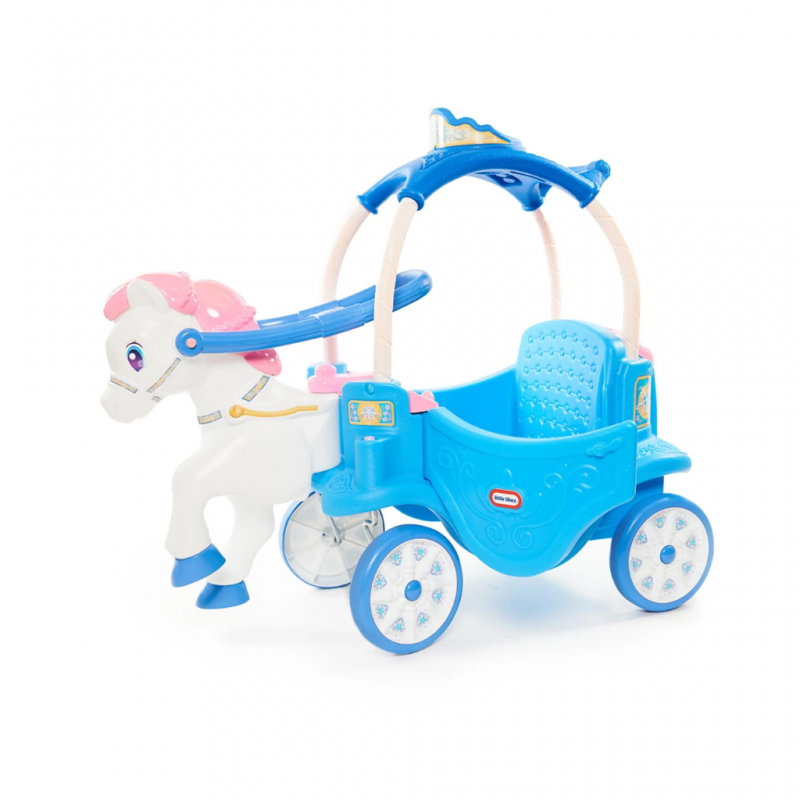  
Product Features
Age Group: 18 Months - 5 Years 
Handle Bar For Parent-Controlled
Accessory Storage on Roof For Parents
Take the floor out allows kids to use foot-to-floor power
Parents Can pull The Horse And Carriage by The Reins
keyboard_arrow_right keyboard_arrow_down Description
Little girls will beam behind the reins of this magical Little Tikes Princess Horse & Carriage ride-on.
Toddlers love the Frosty Blue color and parents love the two-handle design, one for pulling and one to push your child around.
As your child grows remove the floor board to convert the carriage to a foot-to-floor ride on toy.
The horse and carriage riding toy encourage active play, imagination and developing motor skills.
Max Weight of User: 22.6 kg.
Dimension (L x W x H): 110.4 x 50.8 x 95.8 cm.
Compare with similar products:
This item

Little Tikes Outdoor...

Length(cm):
110.4
--
118.7
110.5
--
--
Width (cm):
50.8
--
37.5
50.8
197
--
Height (cm):
95.8
--
82.5
95.9
142
--
Target Gender:
Girl
Unisex
Unisex
Girl
Unisex
Unisex
Age from:
18 months
2 years
18 months
18 months
2 years
1 year
Age to:
5 years
--
--
5 years
6 years
6 years