Little Tikes Shake 'n Rattle Crabbie Pink - 640803E4C
Reference: 40110029 mail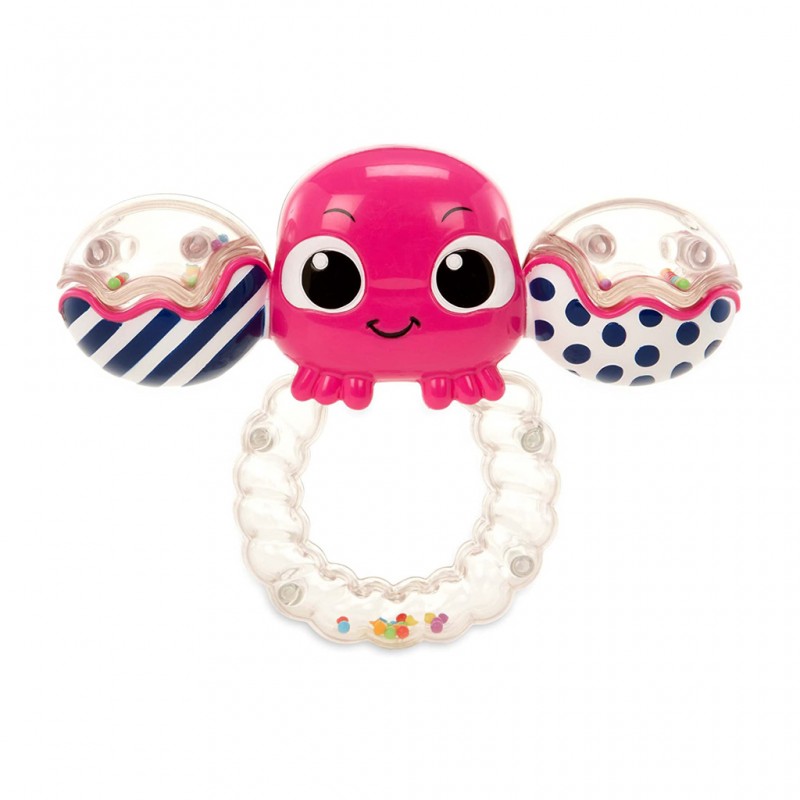  
Product Features
Age Group: 6-18 Months
Chunky ring for little fingers to grasp
Clacking claws
Beads travel from claws to ring
Visually stimulating colors
Bead maze
keyboard_arrow_right keyboard_arrow_down Description
Little Tikes Baby products are "designed to develop" by addressing baby's specific developmental needs through every coo, giggle, and stretch.
The Little Tikes Shake 'n Rattle Crabbie will stimulate and entertain your baby's developing mind.
Engaging and contrasting colors combine with clacking claws and rattling beads for a visual and auditory treat.
As your baby grows, they can turn Crabbie over for more advanced bead maze play.
Compare with similar products:
This item

Little Tikes Shake 'n...

Target Gender:
Unisex
Unisex
Unisex
Girl
Unisex
Unisex
Age from:
6 months
3 years
3 years
6 years
6 months
3 years
Age to:
18 months
--
--
--
18 months
--
Colour:
Pink
--
--
--
Red
--