Masen Family Play Activity Set - 2209-5
Reference: 40111217 mail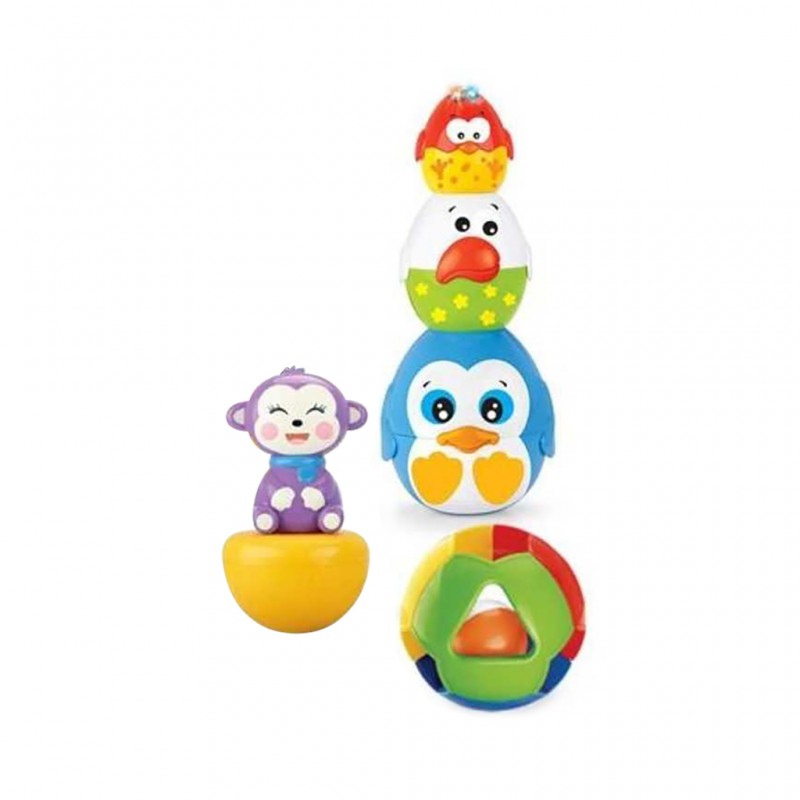  
Product Features
Age Group: 6 Months +
Easy for baby to grap and play
Includes 6 pieces which assemble to create three chicks
Encourages crawling
High quality plastic construction
Fun faces and brilliant colors
Long lasting entertainment
keyboard_arrow_right keyboard_arrow_down Description
Birdies can be nested, stacked vertically, played with individually.
Give him the opportunity to stimulate his imagination and learning skills while encouraging discovery.
Improve the child's cognitive abilities and operational ability.
Developing eye-hand coordination as baby grasps, shakes and rolls the ball.
Baby learns about cause and effect when rewarded with fun jingling sounds and movement.
Encourage fine motor skills, understanding of size relationships.
Birdies and egg-shaped stacking and nesting cups.
Compare with similar products:
This item

Masen Family Play Activity...

Target Gender:
Unisex
Boy
Unisex
Unisex
Girl
Unisex
Age from:
6 months
3 years
3 years
3 years
5 years
3 months