Mgae Lalaloopsy Babies Doll - Bea Spells-A-Lot
Reference: 40110316 mail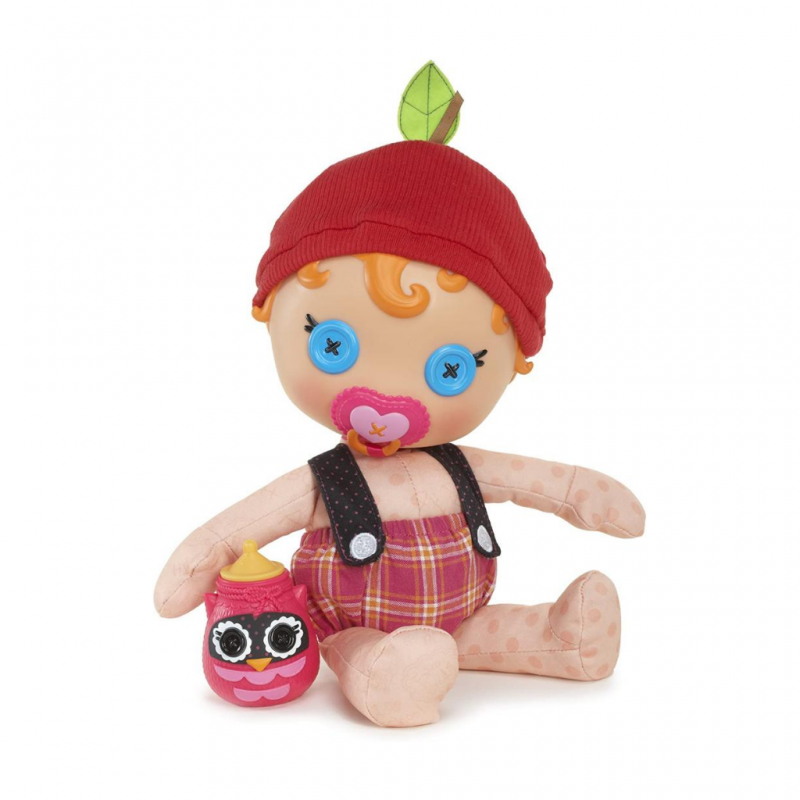  
Product Features
Age Group: 5-8 Years
Soft bodies for huggable fun
Unique sewn on dates stamped on their tush
Each doll has a belly button
Includes a pacifier and a bottle shaped like their favorite pet
Her adorable hat matches her personality
keyboard_arrow_right keyboard_arrow_down Description
The Lalaloopsy were once rag dolls who magically came to life when their very last stitch was sewn.
Explore the magical world of Lalaloopsy and see your favorite Lalaloopsy characters when they were babies.
Take care of your Lalaloopsy Babies doll with the bottle shaped like their adorable pet or the pacifier.
Each doll has clothing and a hat unique to her personality.
Baby Bea Spells-a-Lot loves to learn new things, she's curious and wondering what the day will bring.
She's a really smart baby with the need to know, like why is the sky blue or how does green grass grow.
Compare with similar products:
This item

Mgae Lalaloopsy Babies Doll...

Target Gender:
Girl
Unisex
Unisex
Unisex
Girl
Boy
Age from:
5 years
3 years
3 years
3 years
5 years
3 years
Age to:
8 years
--
--
5 years
8 years
--