Mgae Lalaloopsy Tinies Castle 529538
Reference: 40110312 mail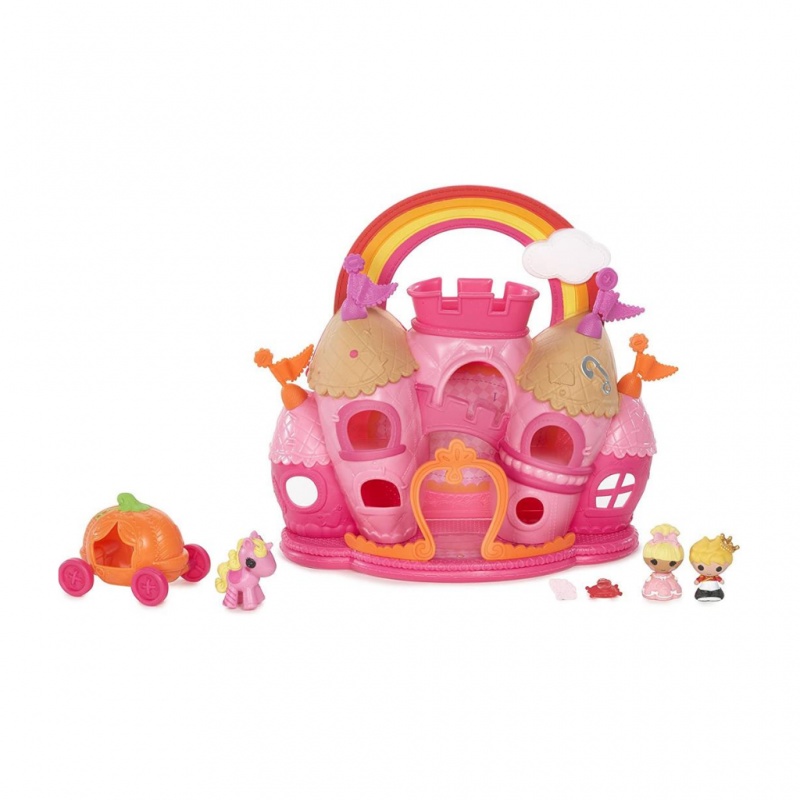  
Product Features
Age Group: 5-8 Years
The Sew Royal Castle is sew cute
Adorable castle is the perfect size for your Lalaloopsy Tinies
Castle comes complete with balconies and dance floor
keyboard_arrow_right keyboard_arrow_down Description
The world of Lalaloopsy is now tinier than ever.
The Lalaloopsy Tinies have their very own playhouse.
Each one designed specifically to match the characters personality and flair.
Loaded with Lalaloopsy style, each Tinies House is the perfect size for all your favorite Lalaloopsy Tinies.
It includes 2 exclusive Lalaloopsy Tinies dolls, a pony, a carriage, a pillow and a fan.
Compare with similar products:
This item

Mgae Lalaloopsy Tinies...

Target Gender:
Girl
Boy
Unisex
Unisex
Unisex
Unisex
Age from:
5 years
6 years
New born
5 years
5 years
6 months
Age to:
8 years
--
6 months
8 years
8 years
--