Mgae Ready 2Robot Pilots Asst 522032
Reference: 40110326 mail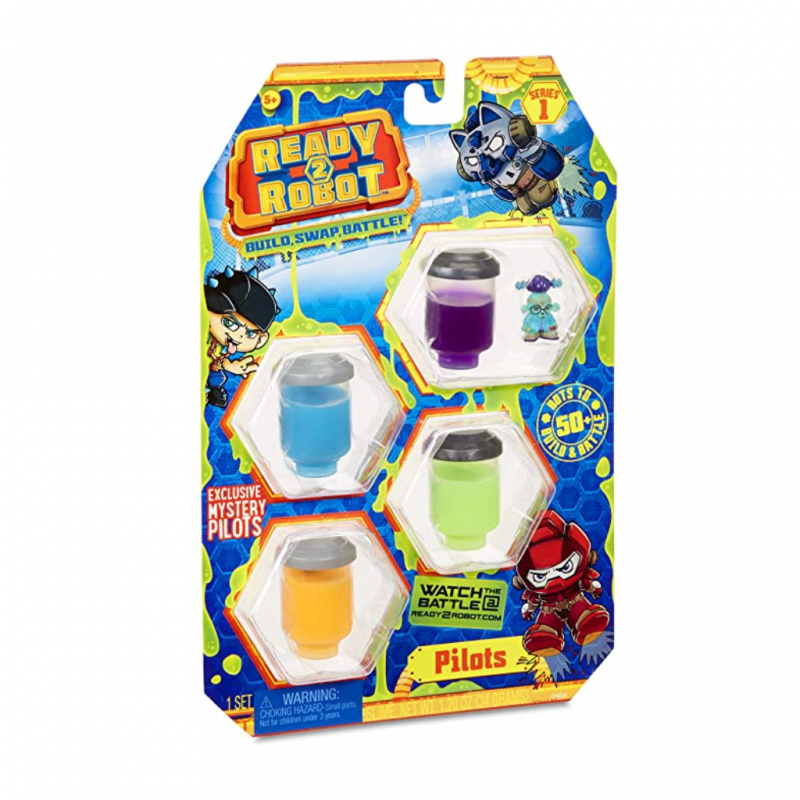  
Product Features
Age Group: 5-8 Years
Build and customize your mechbots with each pilot for ultimate battles
Open the lid, let the slime ooze out and free your pilot
Ready2Robot pilots assortment
Includes 4 unique colors of slime
keyboard_arrow_right keyboard_arrow_down Description
The only collectibles line for boys that lets you build, mix & match your own custom 'bots, and battle your friends in a robot-brawl inside the Fightanium Arena.
Unbox more bots, build your ultimate brawler and blast your way to becoming champion.
Last bot standing gets the glory and the bragging rights.
Ready2Robot Pilots assortment includes 4 unique colors of slime, where your Ready2Robot Pilot is contained.
Open the lid, let the slime ooze out and free your Pilot.
Build and customize your mechbots with each pilot for ultimate battles.
Styles and colours may vary.
Compare with similar products:
This item

Mgae Ready 2Robot Pilots...

Target Gender:
Boy
Unisex
Unisex
Unisex
Unisex
Unisex
Age from:
5 years
6 years
3 years
3 years
New born
18 months
Age to:
8 years
--
5 years
--
--
--