Mgae Ready2Robot Battle Pack - Double Trouble
Reference: 40110330 mail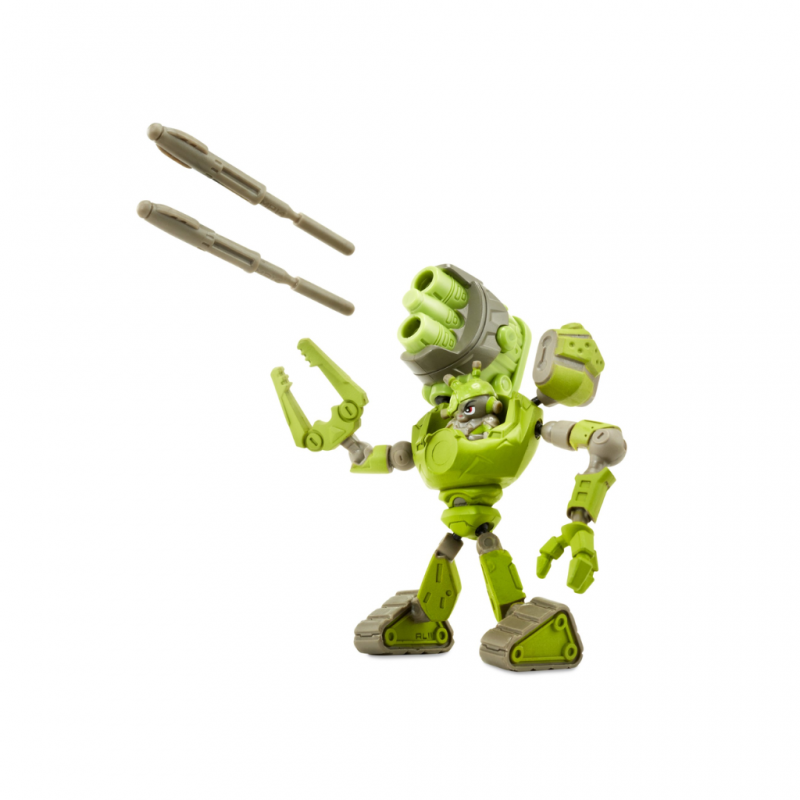  
Product Features
Age Group: 5-8 Years
Customize your mechbots for battles in hundreds of ways
Over 10 layers to unbox and 20 total pieces
keyboard_arrow_right keyboard_arrow_down Description
The only collectible that lets you build, mix & match your own custom 'bots, and battle your friends in a robot-brawl inside the Fightanium Arena.
Unbox more bots, build your ultimate brawler and blast your way to becoming champion.
Last bot standing gets the glory and the bragging rights.
Ready2Robot Battle Packs provide everything you need for the ultimate battle.
Armed with 2 mechbots and 4 Pilots Asst, you'll build and battle right out of the box.
Compare with similar products:
This item

Mgae Ready2Robot Battle...

Target Gender:
Boy
Boy
Boy
Girl
Unisex
Girl
Age from:
5 years
5 years
3 years
3 years
3 years
3 years
Age to:
8 years
8 years
--
--
--
--