Moxie Baker Patissiere - Avery 530930
Reference: 40110338 mail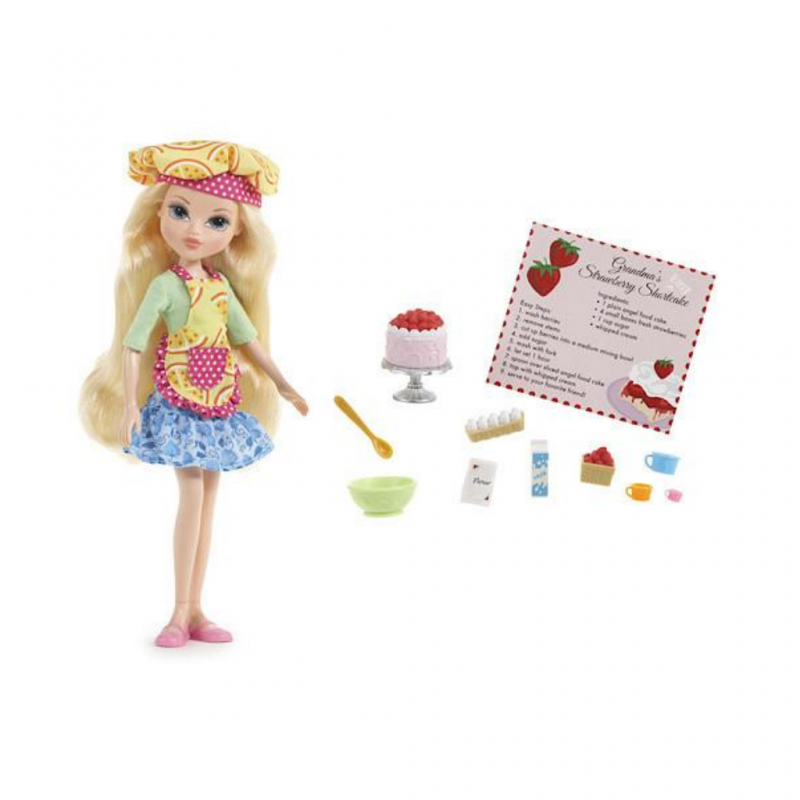  
Product Features
Age Group: 5-8 years
Cake on stand
Basket of strawberries
Flour and Milk
Carton of eggs
Cups and bowl
keyboard_arrow_right keyboard_arrow_down Description
Moxie Girlz Avery shines even when she's baking cakes.
The energetic young doll comes with 10 cooking accessories, including eggs, cake, flour, and milk.
Avery's also wearing a trendy outfit with a chef's hat to show she's serious about baking.
This cake-mad Moxie Girl even comes with a secret recipe for her Grandma's Strawberry Shortcake.
Follow the instructions and you could whip up a batch of tasty treats with some help from your parents of course.
Moxie Girlz Baker Patisserie Dolls are for foodies aged five years and up.
Compare with similar products:
This item

Moxie Baker Patissiere -...

Target Gender:
Girl
Boy
Girl
Unisex
Boy
Unisex
Age from:
5 years
3 years
5 years
New born
3 years
3 years
Age to:
8 years
--
8 years
--
8 years
5 years