Nikon Tripod
Reference: 20010103 mail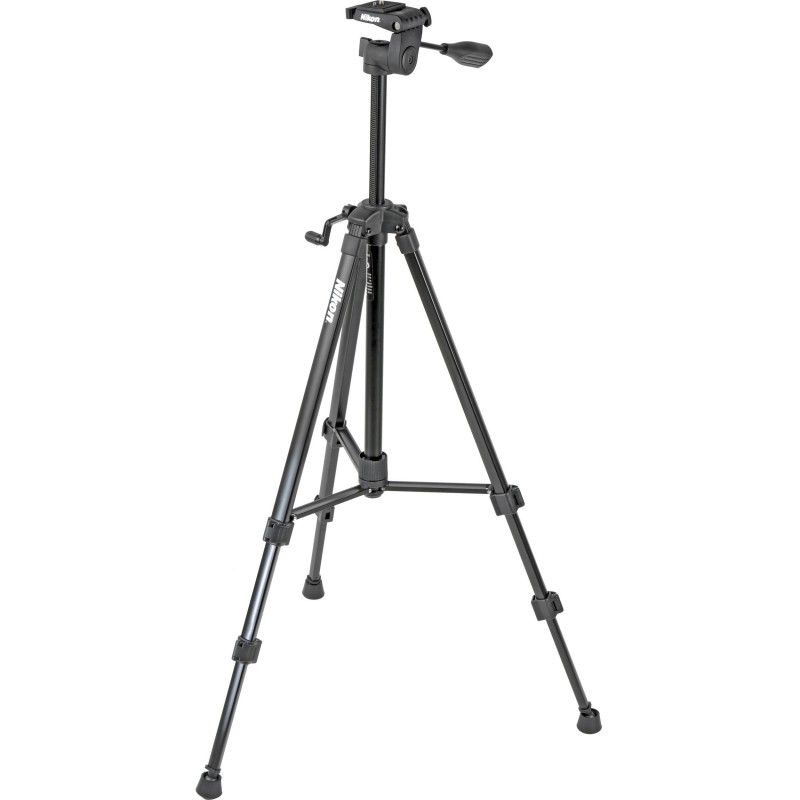  
Product Features
3-way pan/tilt head

A long panning handle allows for easy panning and tracking control.

The geared center column adds additional height, and rubber tipped feet allow for steady positioning on any terrain.
keyboard_arrow_right keyboard_arrow_down Description
The Nikon Full Size Tripod offers stability for all Nikon binoculars and Nikon spotting scopes, as well as other brand name tripod adaptable products.
Versatile set-up: Works with select Nikon binoculars, spotting scopes, fieldscopes, and even cameras with a 1/4"-20 universal threaded socket.
Quick and easy-set up: With flip leg locks designed to make set-up and take-down of your system surprisingly easy.
Smooth viewing: Thanks to the long panning handle for easy panning and tracking control.
Geared center column: Adds additional height.
Rugged and Durable: Featuring tough construction and rubber feet for added security.
Compare with similar products:
This item

Nikon Tripod

Regular price

Rs 1,999

-Rs 700

Price

Rs 1,299

Regular price

Rs 1,390

-Rs 100

Price

Rs 1,290

Regular price

Rs 590

-Rs 100

Price

Rs 490

Product Type(TRIPODS & SUPPORTS):
Tripod
--
--
--
--
--