Novita NM220 Neck Massager
Reference: 11020241 mail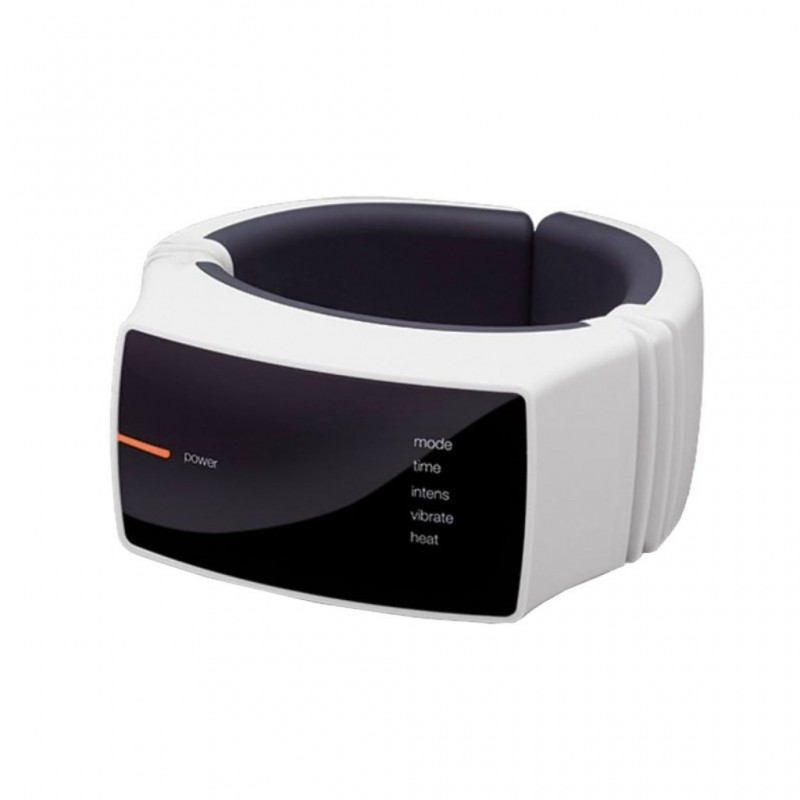  
Product Features
Power: 6 W
3 Operating Modes
6 Vibration Rhythms
Adjustable Heat Temperature
Remote Control
1 Year Warranty
keyboard_arrow_right keyboard_arrow_down Description
Weight: 0.63kg
Dimensions (L x W x H): 16.5 x 13.6 x 5.9 cm
Vibration Massage:
Besides stimulating blood circulation which provides soothing relief from strains and tension in the neck muscles, vibration massage also boosts micro-circulation for overall wellness and relaxes muscles for optimum comfort.
Magnetic Field:
The embedded magnetic field helps to promote restoration of cellular balance and stimulates the blood circulation in our body, enhance oxygen circulation and facilitate nutrients delivery for overall wellness.
Heat Therapy:
Relax into a soothing warm sensation with the heat therapy which helps to ease sore muscles while stimulating better blood circulation. Feel the comfort as it relieves muscle stiffness and tension around the neck area, keeping it supple.
Compare with similar products:
This item

Novita NM220 Neck Massager

Regular price

Rs 2,999

-Rs 1,700

Price

Rs 1,299

Regular price

Rs 6,299

-Rs 1,900

Price

Rs 4,399

Regular price

Rs 3,399

-Rs 400

Price

Rs 2,999

Power (W):
6
--
--
--
12
36
Warranty:
1 year
1 year
1 year
1 year
3 years
3 years
Length(cm):
16.5
--
--
--
--
26.5
Width (cm):
13.6
--
--
--
45
31
Height (cm):
5.9
--
--
--
12
14
Weight (Kg):
0.63
--
--
--
2.6
1.4
No of Programmes:
3
--
--
--
--
--
Adjustable Temperature:
Yes
--
--
--
--
--
Remote Control:
Yes
--
--
--
--
--
Colour:
White
Black
Grey
White
Grey
Grey