Remington HC5035 Colourcut Hair Clipper "O"
Reference: 11020286 mail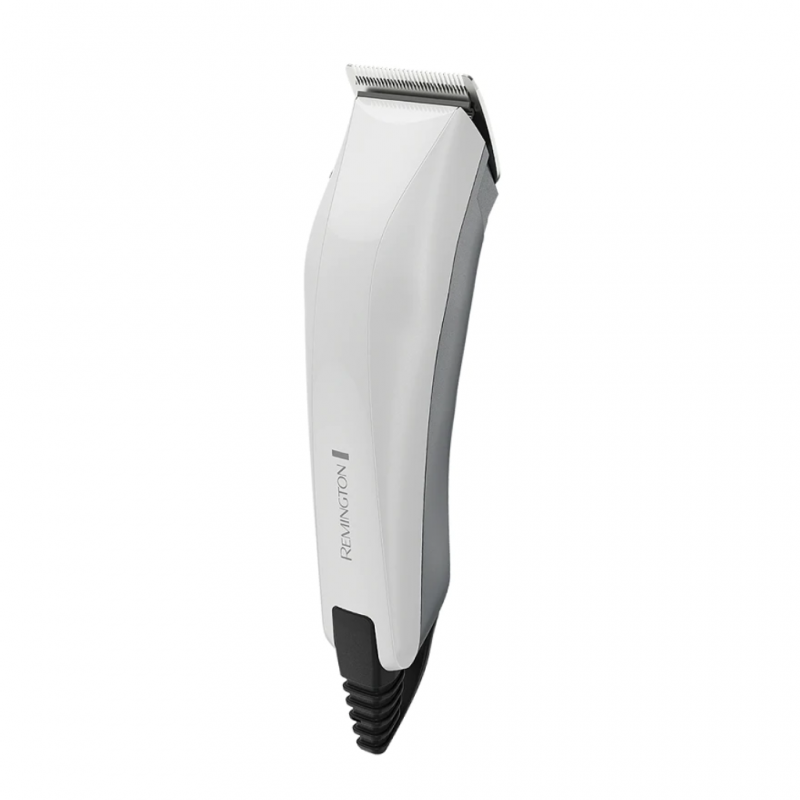  
Product Features
Corded Hair Clipper
Self-sharpening Stainless Steel Blades
Taper Lever (0.5-2mm)
9 Colour Combs For Easy Grade Selection (1.5 - 25mm)
1 Year Warranty
keyboard_arrow_right keyboard_arrow_down Description
Colour coded clipping: Nine colour coded combs makes selecting your grade easier than ever, a cleaning brush ensures any unwanted hair is removed before the next usage, plus scissors and a comb make up the kit to trim any longer hair lengths before clipping and grading. 
Stainless steel blades: This superior quality hair clipper delivers an outstanding cutting performance every time with advanced, self-sharpening steel blades. And for convenient cleaning, the blade system is easily removable to help wash away any dirt and hair clippings so it's always ready for the next cut.
keyboard_arrow_right keyboard_arrow_down Store Availability
Bagatelle :
On Display + Last 4 in stock
Bel Air :
On Display + Last 3 in stock
Bell Village :
On Display + Last 3 in stock
Chemin Grenier :
On Display + Last 1 in stock
Curepipe :
On Display + Last 4 in stock
Flacq :
On Display + Last 4 in stock
Goodlands :
On Display + Last 1 in stock
Grand Baie :
On Display + Last 4 in stock
Lallmatie :
On Display + Last 1 in stock
Mahebourg :
On Display + Last 2 in stock
Phoenix :
On Display + Last 3 in stock
Quatre Bornes :
On Display + Last 1 in stock
Riche Terre :
On Display + Last 1 in stock
Riviere Du Rempart :
On Display + Last 2 in stock
Rose Hill :
On Display + Last 1 in stock
Saint Pierre :
On Display + Last 1 in stock
Triolet :
On Display + Last 1 in stock
Vacoas :
On Display + Last 1 in stock
Compare with similar products:
This item

Remington HC5035 Colourcut...

Regular price

Rs 1,890

-Rs 100

Price

Rs 1,790

Regular price

Rs 1,950

-Rs 100

Price

Rs 1,850

Regular price

Rs 1,849

-Rs 100

Price

Rs 1,749

Regular price

Rs 1,399

-Rs 100

Price

Rs 1,299

Regular price

Rs 2,790

-Rs 100

Price

Rs 2,690

Warranty:
1 year
1 year
1 year
1 year
2 years
2 years
Cordless:
No
Yes
Yes
Yes
No
No
Blade Material:
Stainless Steel
Stainless Steel
Stainless Steel
--
--
--
Colour:
White
Black
Blue
Grey
White
Black