Sony USM8GR\B 8GB Black
Reference: 20060114 mail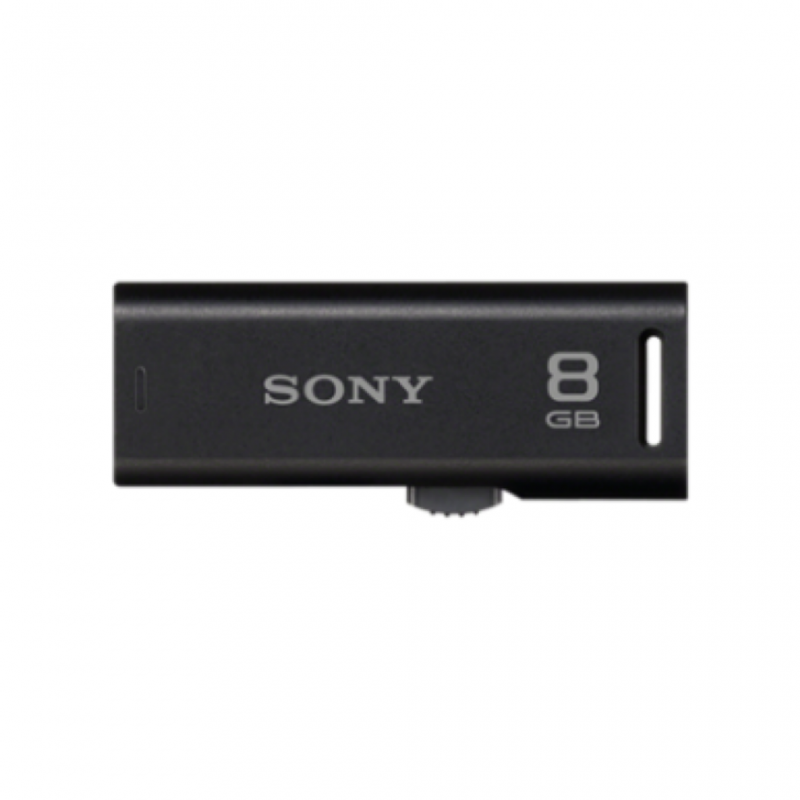  
Product Features
Hi-Speed USB 2.0 Type-A
8GB Storage Capacity
Stylish And Easy To Use
Led Light
PC/MAC Compatible
1 Year Warranty
keyboard_arrow_right keyboard_arrow_down Description
Black White body surface create a simple and stylish look. Device is easily recognized automatically when you connect it to a USB port. Power will be supplied through USB port, without the need for an AC adaptor.
From the Manufacturer Stylish and Functional Design The Sony Micro Vault 8GB USB flash drive comes with a unique design in a single piece that is instantly noticeable. It comes with a retractable USB connector that lends protection to the USB connector without the need of an external cap.
The connector keeps the flash drive well protected against damage and dust. The design is not only functional, but also stylish and easy to use. You can easily slip this compact flash drive in your pocket without feeling uncomfortable about its weight and size.
The LED provided on the flash drive illuminates to indicate data transfer activity. This USB 2.0 Sony 8GB USB flash drive model comes in an attractive colour.
High Speed Data Transfer The 8GB USB flash drive from Sony is a powerful performer with high speed USB 2.0 interface that enables quick transfer of large files. The Sony flash drive is also backward compatible with USB 1.1 port.
Transfer of video and audio files from and to the flash drive can be done with great ease with the plug and play installation feature. The flash drive is compatible with Windows 7, Windows Vista, Windows XP and Mac OS 10.1-10.6.x operating systems. You cannot use it for Linux based systems though. Back-up of data with the Sony Micro Vault Classic is a breeze.
Compare with similar products:
This item

Sony USM8GR\B 8GB Black

Regular price

Rs 425

-Rs 235

Price

Rs 190

Regular price

Rs 799

-Rs 409

Price

Rs 390

Regular price

Rs 390

-Rs 100

Price

Rs 290

Regular price

Rs 1,990

-Rs 400

Price

Rs 1,590

Regular price

Rs 799

-Rs 409

Price

Rs 390

Regular price

Rs 1,150

-Rs 460

Price

Rs 690

Internal Storage:
8GB
16GB
16GB
64GB
16GB
32GB
Warranty:
1 year
1 year
--
1 year
1 year
1 year
Width (cm):
1.98
1.89
2
8.5
1.89
5.5
Depth (cm):
0.85
0.9
--
0.8
0.9
0.85
Height (cm):
5.5
3.06
1.09
13.5
3.06
1.98
Weight (Kg):
0.09
0.006
0.004
0.01
0.006
0.01
Colour:
Black
White
Black
Black
Black
Black