Sony WH-H900N Pale Gold
Reference: 20040663 mail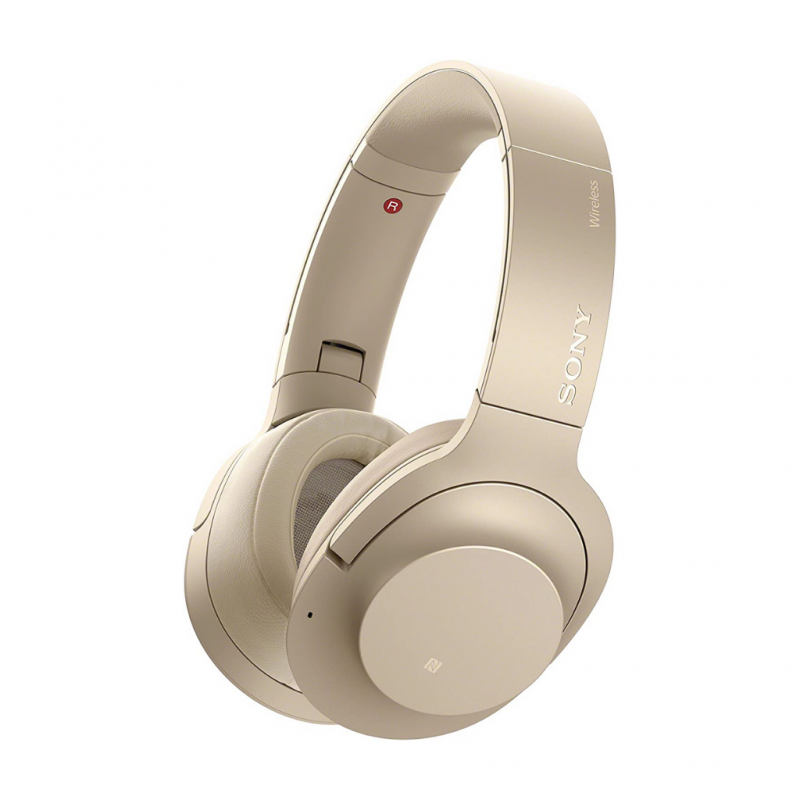  
Product Features
Digital Noise Cancelling
Wireless
Bluetooth 4.1 | NFC
High-Resolution Audio
Sensitivity: 103 dB 
Impedance: 32 Ω
Charging Time: 6 hours
Battery Life: 34 hours
1 Year Warranty
keyboard_arrow_right keyboard_arrow_down Description
Touch Controls let you manage playback easily: Simply touch the control panel on the right side to stop, play, skip through tracks, change volume or activate your smartphone's voice assistant features.
Fine-tune settings: With the Sony | Headphones Connect app, you can adjust the music to your taste by choosing from presets or customising the equaliser. Additionally, select a surround sound preset to choose from club, hall, arena or outdoor style audio.
Comfortable Ear Pads: With the soft, padded ear pads, you can listen all day in comfort. The folding design means the headphones fit easily into the supplied carrying pouch, so you can bring them everywhere.
Listen for longer with up to 28 hours' battery life: Perfect for commuting or when you want to enjoy your music all day, when fully charged you can enjoy up to 28 hours of music playback or talk time. You can carry on listening even when the battery runs out too, by simply plugging in the supplied headphone cable.
NFC One-touch for instant connectivity: Near Field Communication (NFC) and BLUETOOTH technology make connecting to your music fast and easy. Just touch your NFC-enabled device to the headphones for a quick, seamless connection, then start streaming. No NFC? No problem. Connect via Bluetooth in your device settings and you're ready to go.
High-Resolution Audio for uncompromised sound: Experience digital music to the fullest with High-Resolution Audio. By capturing music at a higher rate than CD, increasing both audio samples per second and the bit-rate accuracy of each sample, High-Resolution Audio offers an uncompromised rendition of an artist's music. Savour every breath and subtle movement for a truly emotional experience.
LDAC: For the transmission of High-Resolution audio content: LDAC supports several transmission rates according to your wireless environment. It allows you to enjoy High-Resolution Audio content in exceptional sound quality near to High Resolution Audio, by transmitting at the maximum transfer rate: 990 kbps (approximately three times more data than conventional Bluetooth audio). LDAC provides an enhanced wireless listening experience for all your music, the way the artist truly intended.
Restore all your compressed files: The Digital Sound Enhancement Engine HX (DSEE HX) upscales compressed digital music files and takes them closer to the quality of High-Resolution Audio. By restoring the high-range sound lost in compression, DSEE HX produces your digital music files in rich, natural sound.
Digital Noise Cancelling for fewer distractions: Digital noise cancelling reduces a variety of ambient noise when listening to music. Two microphones built in to the headphones, one outside and one inside the housing, work with the digital noise cancelling engine to cut out unwanted sound.
Ambient Sound Mode keeps you aware: Hear essential everyday sounds such as traffic, while still listening to your music in the background.
Quick Attention lets you chat: Talk without taking your headphones off. Place one hand over the housing to instantly decrease music volume and import ambient sounds for conversation.
Compare with similar products:
This item

Sony WH-H900N Pale Gold

Regular price

Rs 12,990

-Rs 500

Price

Rs 12,490

Regular price

Rs 8,990

-Rs 500

Price

Rs 8,490

Regular price

Rs 7,790

-Rs 300

Price

Rs 7,490

Bluetooth:
Yes
Yes
Yes
Yes
Yes
Yes
Warranty:
1 year
1 year
1 year
1 year
1 year
1 year
Weight (Kg):
0.84
--
--
0.045
--
--
Battery Life ( up to, Hours):
34
30
125
30
30
24
NFC:
Yes
--
--
--
--
--
Frequency (Hz):
5 - 40k
--
--
--
--
--
Impedance (Ω) :
32
--
--
--
--
--
Sensitivity (dB):
103
--
--
--
--
114
Colour:
Gold
Black
Green
Silver
Black
Black