Tomy Boon Tubes Building Bath Toy B11207
Reference: 40110360 mail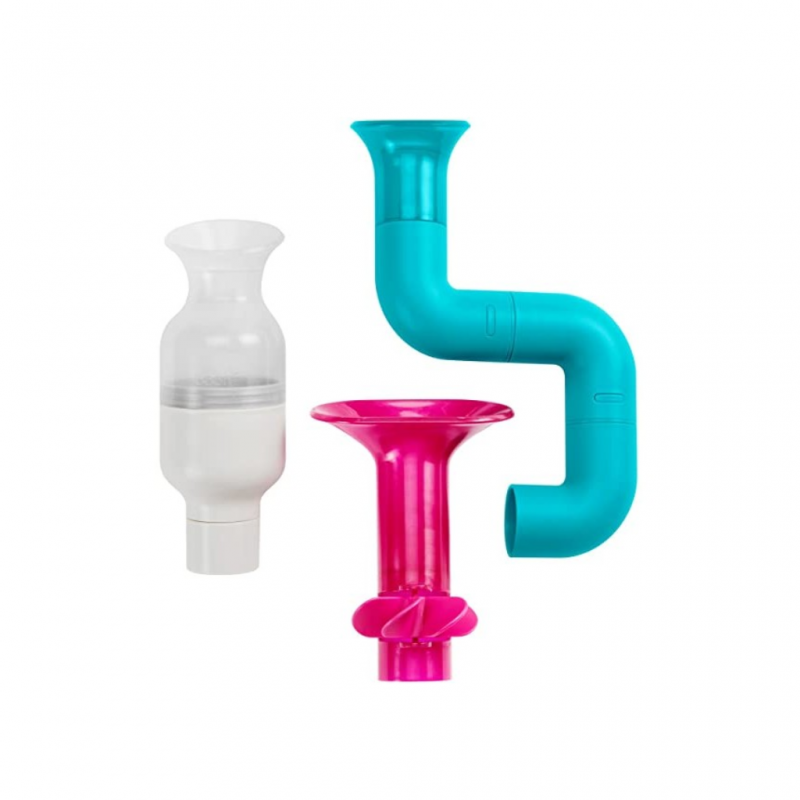  
Product Features
Age: 3-5 years  
Can be used individually or create a chain to pour water through
Pipes suction to wall
Includes 5 pipes with unique shapes and functions
Simplify parent's lives while retaining their personal style
keyboard_arrow_right keyboard_arrow_down Description
Boon Tubes - These wonderful bath toys come with 3 multicoloured pipes in different shapes and bright colours with unique functions that can be combined or used on its own to pour water through.
Become a little builder - Encourage your kid's creative play by interconnecting the pipes in different ways and creating different water paths - bath time will never be boring again.
Help build your child's water confidence- Designed to help toddlers overcome fear of water, this fun baby toy will help kids feel more comfortable with water in a playful and creative way..
With Boon baby bath accessories, you can be sure the little one isn't exposed to any BPA, PHTHALATE and PVC.
Compare with similar products:
This item

Tomy Boon Tubes Building...

Target Gender:
Unisex
Unisex
Unisex
Unisex
Unisex
Unisex
Age from:
3 years
New born
3 years
--
3 years
3 years
Age to:
5 years
--
--
--
--
--