Tomy Lamaze Little Grip Rattle Bunny LC27632
Reference: 40110384 mail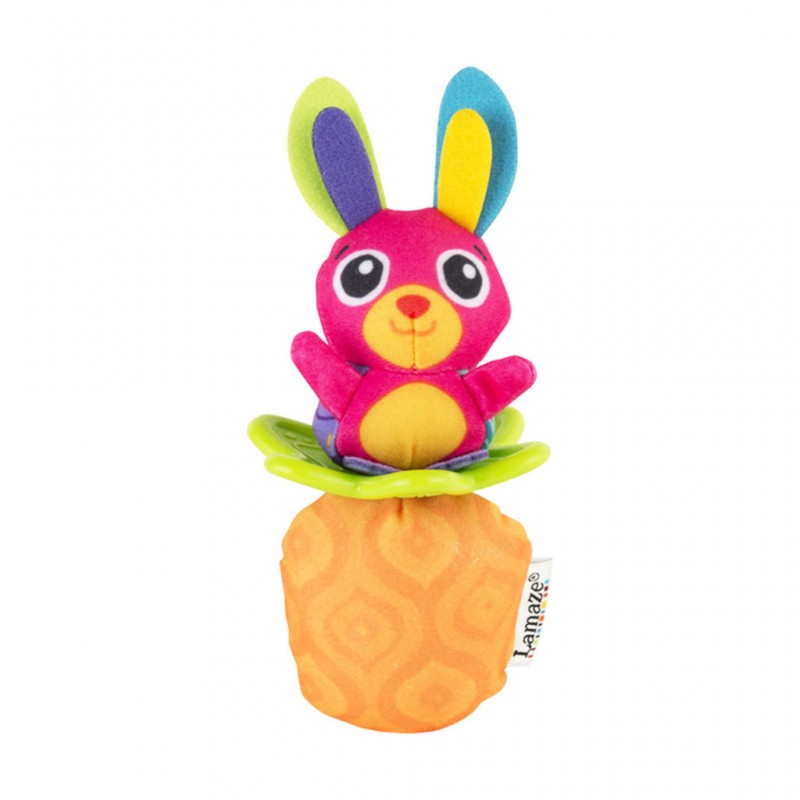  
Product Features
Age Group: 0-18 Months 
Promote development
Encourage baby to learn while playing
Little Grip Rattle Bunny loves to shake and wiggle about
keyboard_arrow_right keyboard_arrow_down Description
Featuring contrasting colored ears and happy eyes with a big smile to engage with baby.
Made of soft, durable plush with multiple fabrics to explore, plus a soft teething carrot leaf.
Lamaze inspires daily discoveries through toys created with delightful surprises that encourage baby to learn while playing.
Perched on a rattling carrot that fits perfectly into your baby's hand, this bunny is packed with features that will prompt play and promote development.
Compare with similar products:
This item

Tomy Lamaze Little Grip...

Target Gender:
Unisex
Unisex
Unisex
Unisex
--
Unisex
Age from:
New born
3 years
3 years
3 years
3 years
3 years
Age to:
18 months
--
--
--
--
--