Tomy Ptl Load N Go Racing Car - T71967
Reference: 40110394 mail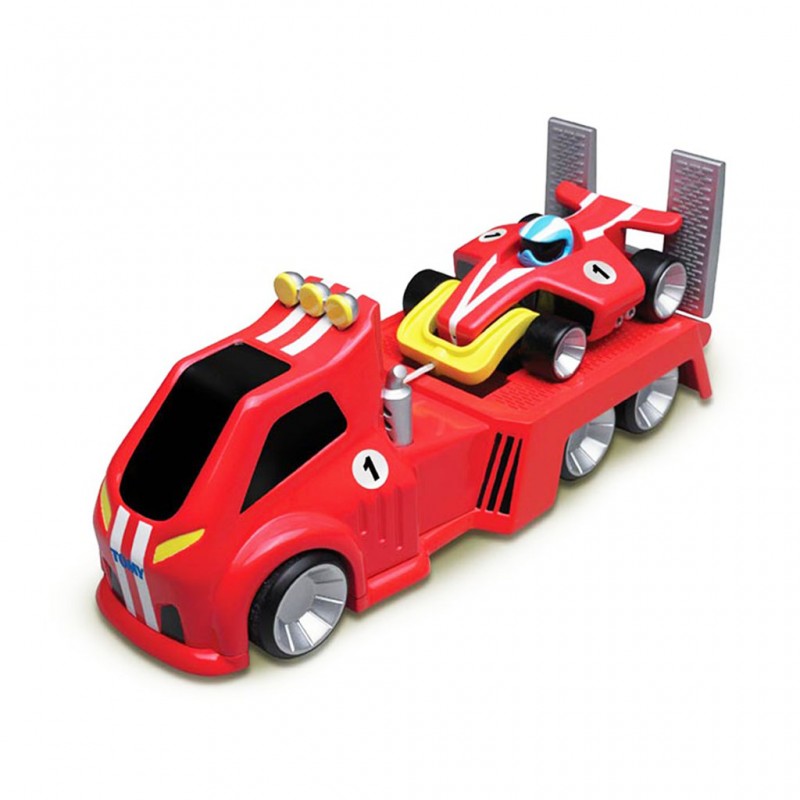  
Product Features
Age Group: 18 Months + 
Load n go racing car is a fun pull back and go action toy
Pull the car from the back of the truck and watch as it drives itself back onto the truck
Once back on, the truck then zooms forward for children to chase
Ideal for hand to eye coordination
keyboard_arrow_right keyboard_arrow_down Description
The Load n Go Racing Car is a fun pull back action toy for infants and preschoolers.
The bright and colourful truck and racing car are a great floor based pushalong toy on its own merit but it has a magic element for children to discover too.
Simply pull back the racing car from the back of the truck down the ramp and on to the floor then let go.
The car will then magically return up the ramp to the back of the truck (it's on a friction based cord) and the ramp will flip back up on the back of the truck.
Once the racing car is back in place the truck will zoom forwards making children want to chase after it.
The Pull Back n Go Racing Car encourages hand to eye coordination and fun repeat play.
Compare with similar products:
This item

Tomy Ptl Load N Go Racing...

Target Gender:
Boy
Unisex
Unisex
Girl
Unisex
Unisex
Age from:
18 months
3 years
5 years
3 years
6 months
18 months