Tramontina 22399/030 Braai 12pcs Economic Tableware Set "O"
Reference: 13010086 mail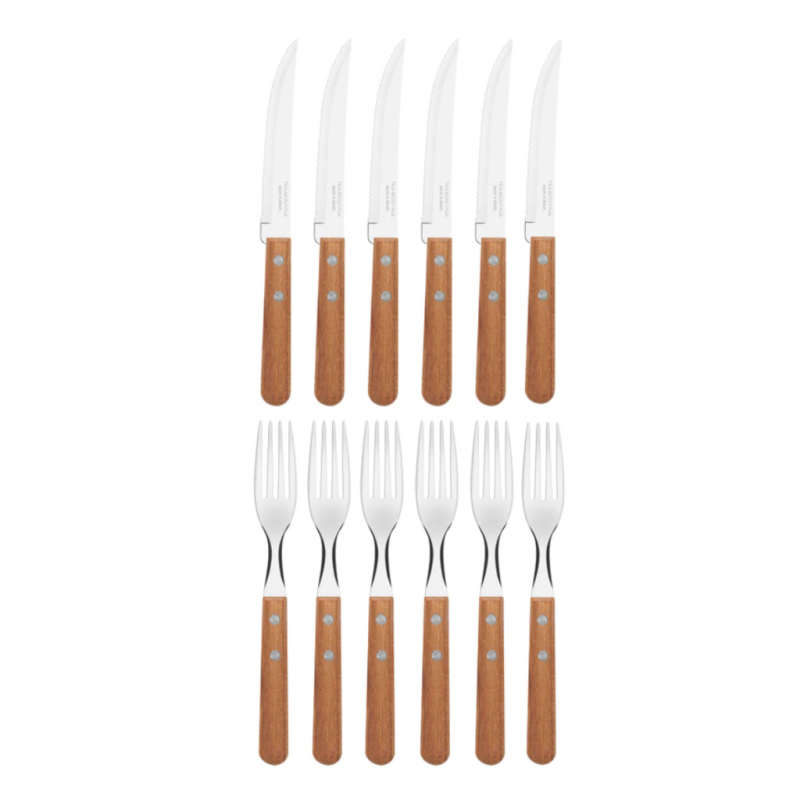  
Product Features
Set of 12 Knives and Forks
Stainless Steel Blades
Natural Wooden Handle
Aluminum Rivets
keyboard_arrow_right keyboard_arrow_down Description
The barbecue cook is always the last person to sit at the table. To ensure that the guests treat the roast with respect, nothing is better than choosing the adequate cutlery. Tramontina's Churrasco Line offers wooden handles that resist time and moisture, and stainless steel blades guarantee the perfect cutting of the meats.
Compare with similar products:
This item

Tramontina 22399/030 Braai...

Warranty:
NIL
10 years
10 years
NIL
1 year
5 years
No. of Pieces:
12
--
1
4
1
1
Blade Material:
Stainless Steel
--
Steel
Stainless Steel
Stainless Steel
Steel
Colour:
Brown
Black
Black
Black
White
Grey