Tramontina 22923/005 5'' - 13cm Steak Knife Round Tip "O"
Reference: 11051434 mail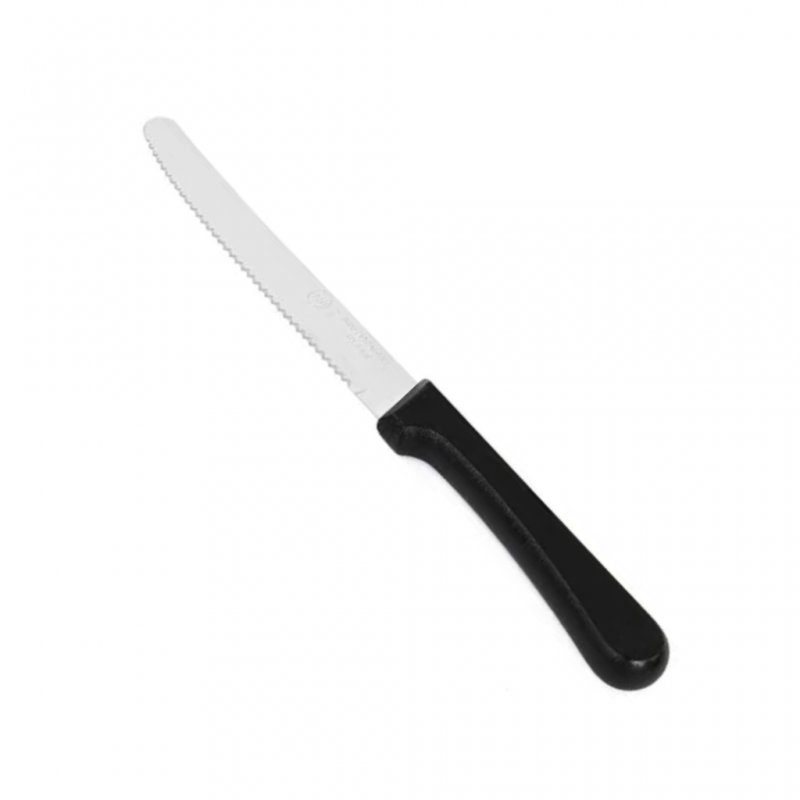  
Product Features
Stainless Steel
Blade Length: 13 cm
Polypropylene Handle
Dishwasher Safe
keyboard_arrow_right keyboard_arrow_down Description
Add quality and charm to your kitchen with the Plenus Line. Modern and versatile, the flatware sets create a classic look when neutral colours are used, or a more vibrant one if warm and varied colours are preferred. This complete line caters to different uses: from food preparation to table service. The Plenus Line can be used from breakfast to dinner, from a barbecue to a cheese board.
The stainless steel blades and polypropylene handles are resistant and comfortable to handle.
Compare with similar products:
This item

Tramontina 22923/005 5'' -...

Warranty:
NIL
NIL
NIL
NIL
NIL
NIL
No. of Pieces:
1
1
1
1
1
1
Dishwasher safe:
Yes
--
--
Yes
--
--
Blade Material:
Stainless Steel
Stainless Steel
Stainless Steel
Stainless Steel
Stainless Steel
Stainless Steel
Colour:
Black
Black
Black
Black
Black
Black