Tramontina 23498/436 4pcs Braai Set "O"
Reference: 13010087 mail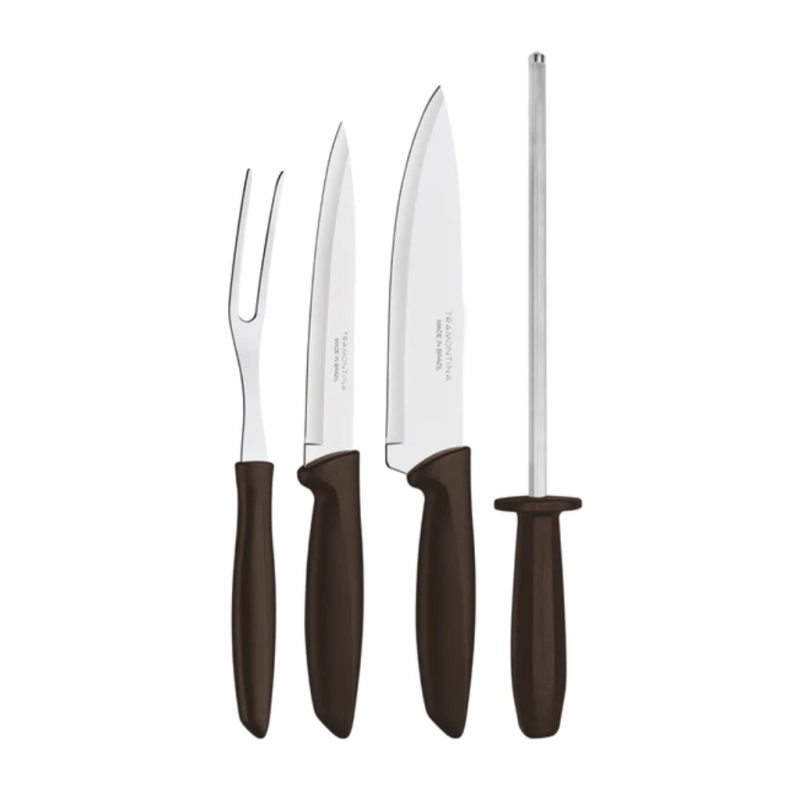  
Product Features
Set Includes:
2 x Knives
1 x Fork
1 x Sharpener 
keyboard_arrow_right keyboard_arrow_down Description
Add quality and charm to your kitchen with the Plenus Line. Modern and versatile, the flatware sets create a classic look when neutral colours are used, or a more vibrant one if warm and varied colours are preferred. This complete line caters to different uses: from food preparation to table service. The Plenus Line can be used from breakfast to dinner, from a barbecue to a cheese board. The stainless steel blades and polypropylene handles are resistant and comfortable to handle. These items are dishwasher safe.
Stainless steel blades
Polypropylene handles
Dishwasher Safe
Compare with similar products:
This item

Tramontina 23498/436 4pcs...

Warranty:
NIL
NIL
10 years
10 years
1 year
NIL
No. of Pieces:
4
12
1
--
1
16
Dishwasher safe:
Yes
--
Yes
Yes
--
Yes
Blade Material:
Stainless Steel
Stainless Steel
Steel
--
Stainless Steel
Stainless Steel
Colour:
Black
Brown
Black
Black
White
Grey