Auldey Power-Up Rumble - EU881210
Reference: 40110397 mail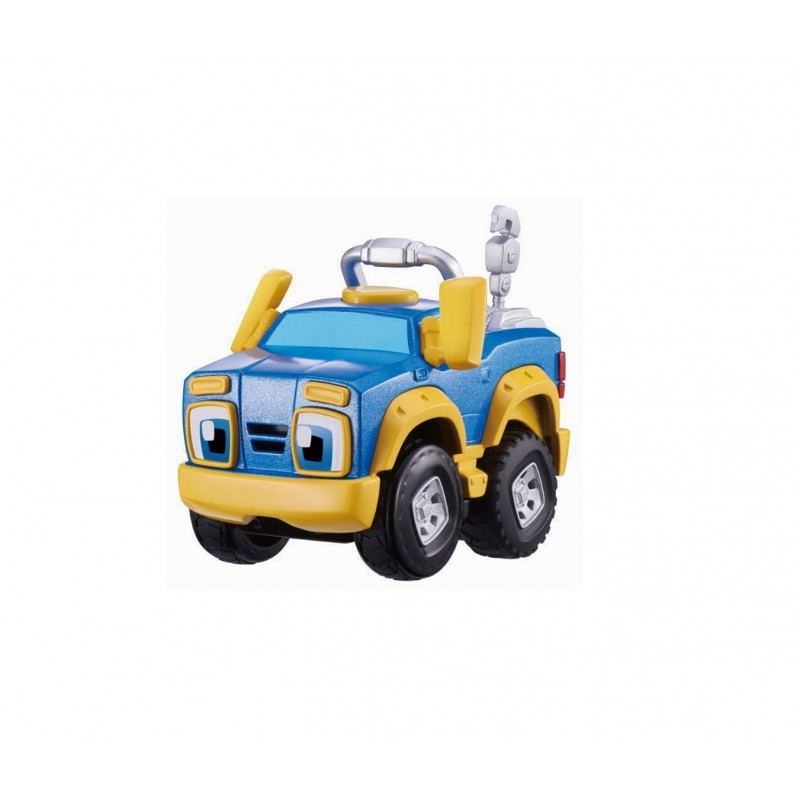  
Product Features
Four-wheeled Rabl car with a blue body and yellow details
Meet Rumble, a Rev & Roll cartoon character 
High-quality colored shock-resistant plastic
Power-Up Vehicle
Easy On/Off (Try Me)
Power Source: 2x AAA Battery Included
keyboard_arrow_right keyboard_arrow_down Description
Welcome to the world of truck driving adventure and fun! Into the world of Rev & Roll !
Side mirrors resemble ears, front-printed eyes, headlights and a red tongue
The movement of the toy is activated by a button next to the rear tail cable.
Rumble is fast, playful and loyal, like a puppy, always close to his friend and never leaves him.
The Rumble figurine is made of high-quality colored shock-resistant plastic and equipped with durable rubber wheels.
The figurine starts moving forward after pressing the button on the body; to stop, you need to press the button again (not radio-controlled).
Compare with similar products:
This item

Auldey Power-Up Rumble -...

Target Gender:
Unisex
Unisex
Unisex
Unisex
Unisex
Girl
Age from:
3 years
3 years
3 years
3 years
3 years
3 years
Age to:
5 years
5 years
--
5 years
--
--