Deerma FD15W Stand/ Floor Fan
Reference: 10040385 mail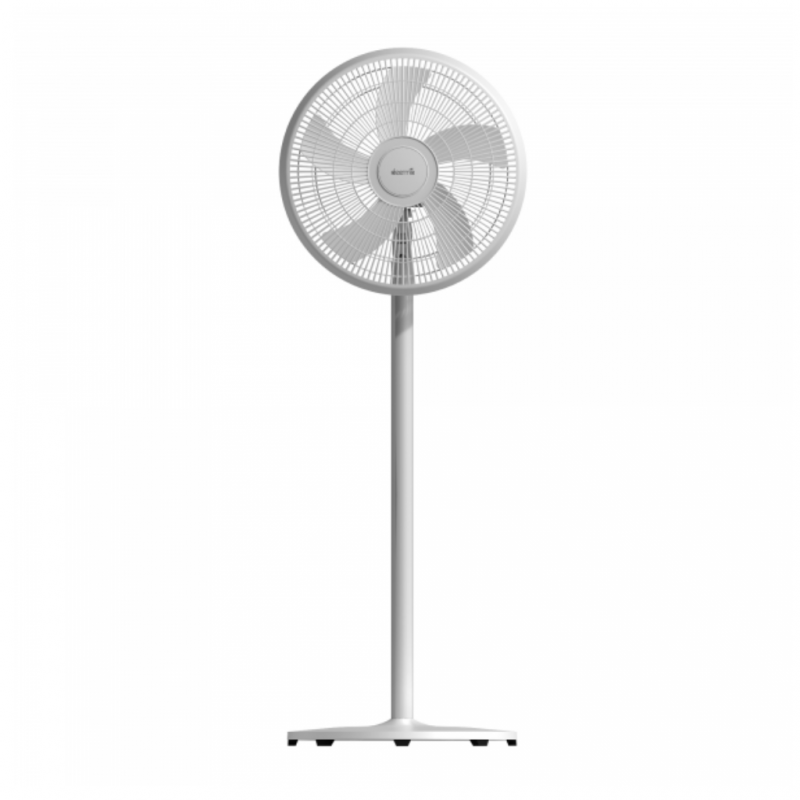  
Product Features
Power: 40 W
3 Speed Settings
Adjustable Height 
1 Year Warranty
verified_user Supashield warranty
keyboard_arrow_right keyboard_arrow_down Description
Pleasant cooling: Have you had enough of the unbearable heat? Deerma FD15W fan will certainly find application in your home! The device is distinguished by 5 blades, whose shape was inspired by bionics. Thanks to them, it can provide a smooth airflow and offers gentle, natural-like, pleasant gusts of wind to help you cool down on a hot day. The fan is designed to be perfect not only for adults, but also for children and the elderly.
3 speeds to choose from: Adjust the fan operation to suit your needs and get the cooling you need. The FD15W offers 3 fan speeds to choose from. The first level provides a gentle breeze. The second level offers a refreshing, pleasant coolness. The third one provides strong gusts that let you cool down effectively in a short time. Choose a fan that works perfectly in different situations.
Set it up the way you want it: Be assured that gusts of pleasantly cool wind will reach every corner of the room of your choice. The FD15W fan can automatically rotate in left and right within 80-90°. You can also manually adjust its tilt up or down (within 25-30°). Position it so that it can provide optimal cooling for the entire room and forget about the annoying heat!
Convenient operation: Operation of the fan is extremely simple and convenient. You can easily adjust the fan speed with a special knob, while a small button allows you to turn on and off the automatic rotation. What's more, both elements are located on top of the device. You don't have to bend down to reach them - thanks to this solution the fan can be used comfortably also by the elderly.
Various applications: The height of the unit can be freely adjusted. This makes the FD15W perfect not only as a floor fan, but also as a desk fan. Place it in the desired location and enjoy a pleasant chill, while you work, read a book, cook or watch a movie. The device is so lightweight that moving it around is no problem. It also does not take up too much space, which makes it much easier to store.
Compare with similar products:
This item

Deerma FD15W Stand/ Floor Fan

Regular price

Rs 2,500

-Rs 200

Price

Rs 2,300

Regular price

Rs 2,490

-Rs 200

Price

Rs 2,290

Regular price

Rs 3,099

-Rs 400

Price

Rs 2,699

Power (W):
40
45
125
80
60
60
Warranty:
1 year
1 year
1 year
2 years
1 year
1 year
Adjustable Height:
Yes
Yes
Yes
Yes
Yes
Yes
No of Speed setting:
3
3
3
3
3
3
Automatic Shut Off:
No
--
No
No
No
Yes
Remote Control:
No
No
No
No
No
Yes
Colour:
White
White
White
Black
Black
Black