Little Tikes Makin' Real Ice Cream - 621178M
Reference: 40110013 mail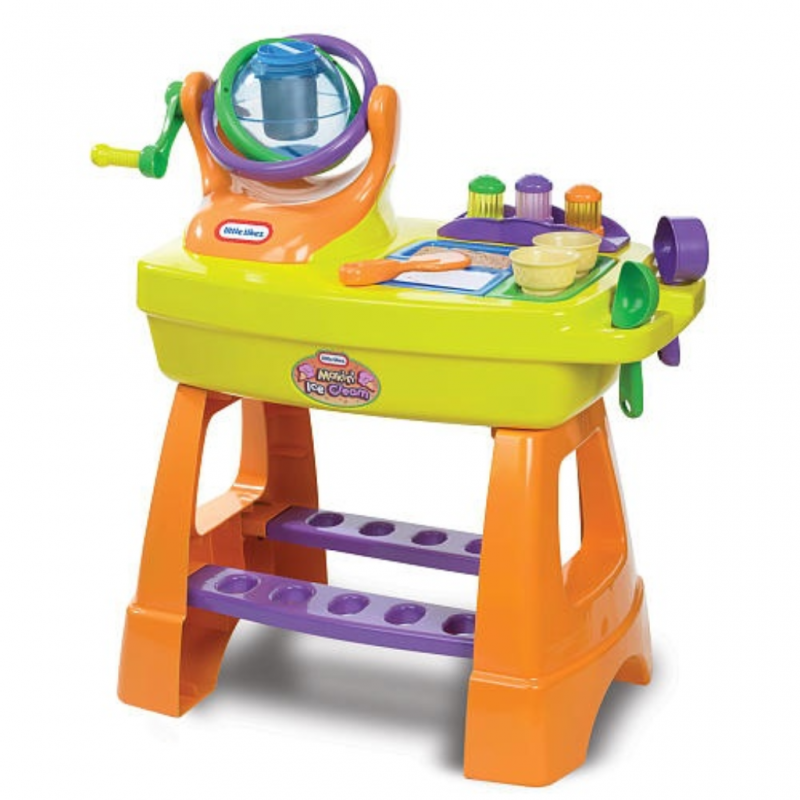  
Product Features
Age Group: 3-5 Years
With ice cream maker kids can make their own frosty desserts, swirly sundaes & tasty toppings
Snack time has never been so easy and exciting for kids
keyboard_arrow_right keyboard_arrow_down Description
Includes: Recipe, Ice Cream Scoop, Spatula, Sprinkle Tray, Cone Holder, 2 Ice Cream Tubs and 3 Sprinkle Jars
Unique gyroscope motion provides a fun, easy and mess free way to make ice cream
Now kids can make their very own ice cream snacks
Just add the ingredients, turn the handle and enjoy! Real ice cream! Kids will love playing together and sharing their creations
Tasty treats aren't just fun to eat, they are fun to make, too!
Compare with similar products:
This item

Little Tikes Makin' Real...

Target Gender:
Unisex
Unisex
Unisex
Unisex
Boy
Unisex
Age from:
3 years
2 years
3 years
3 years
3 years
18 months
Age to:
5 years
--
--
--
5 years
--