Simba Ecoiffier - Coffee Shop Set - 2578
Reference: 40110917 mail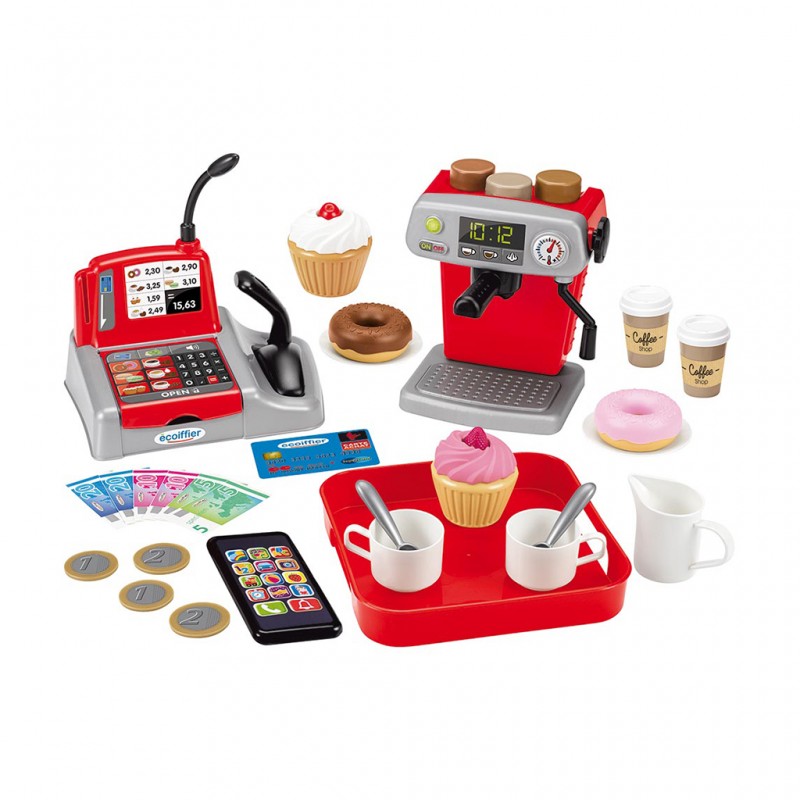  
Product Features
Age Group: 18 Months +
Safe to kids 
Item is made in high quality materials
Surely provide endless hours of fun
Enhances fine motor skills
Improvement in hand-eye coordination
keyboard_arrow_right keyboard_arrow_down Description
Recreate the world of a coffee shop with this set consisting of a coffee maker equipped with a steam nozzle and 3 coffee varieties, a cash register with a gencoder. shower, phone, microphone, currency, tickets & CB and a tray filled with cups for drinking coffee on the spot or to go and pastries.
Excellent for encouraging practical ability.
Educational and fun helps in imaginative play.
Bright colors and design attracts toddlers attention.
Compare with similar products:
This item

Simba Ecoiffier - Coffee...

Target Gender:
Unisex
Unisex
Boy
Boy
Unisex
Girl
Age from:
18 months
3 years
3 years
3 years
3 years
3 years