Tramontina 23422/007 7'' - 18cm Bread Knife "O"
Reference: 11051439 mail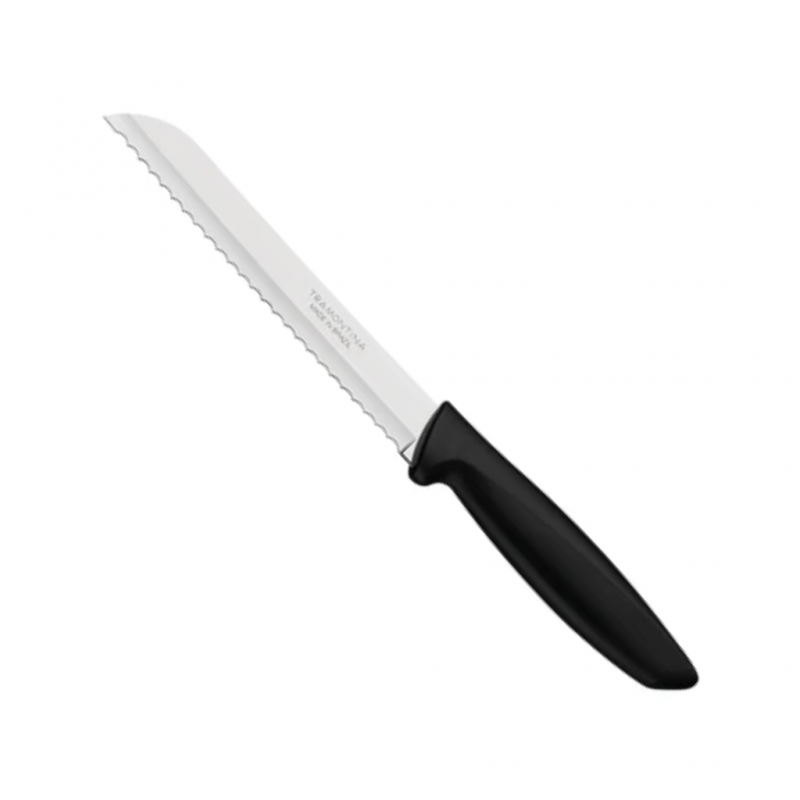  
Product Features
Stainless Steel
Blade Length: 18 cm
Polypropylene Handle
keyboard_arrow_right keyboard_arrow_down Description
The Plenus line brings comfort and practicality together with items that have a light touch when serving and eating. In addition to a cheese kit, the line also offers flatware in five colour options and knives for the most diverse types of cut. To do beautifully well every day.
Compare with similar products:
This item

Tramontina 23422/007 7'' -...

Warranty:
NIL
NIL
NIL
NIL
NIL
NIL
No. of Pieces:
1
1
1
1
3
3
Blade Material:
Stainless Steel
Stainless Steel
Stainless Steel
Stainless Steel
--
Stainless Steel
Colour:
Black
Grey
Black
Grey
Grey
Grey