Super Wings Transforming Donnie & Ball Earth Power - EU760966
Reference: 40111357 mail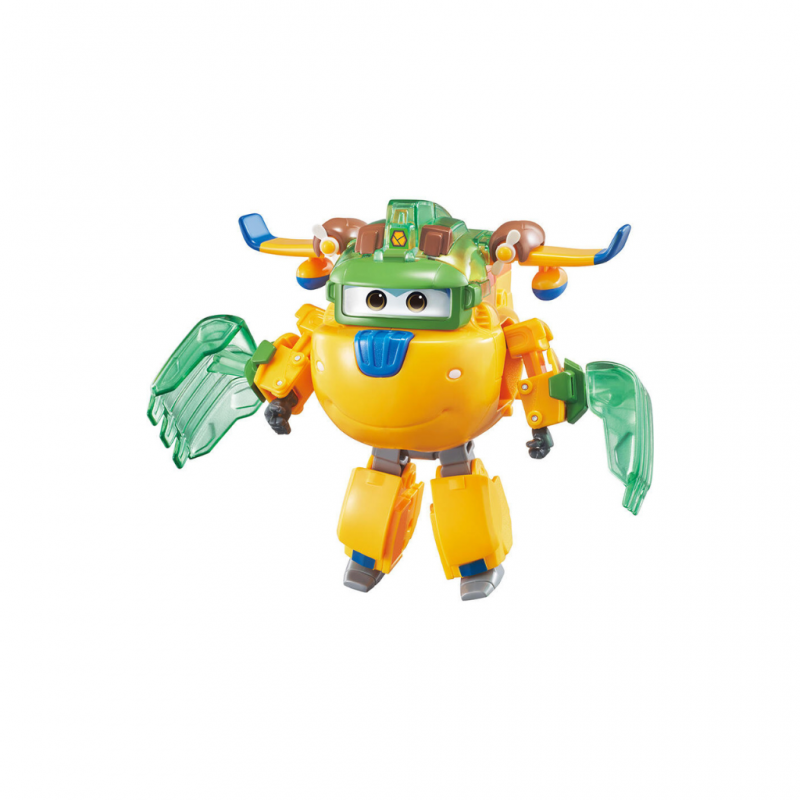  
Product Features
Age Group: 3 Years + 
It's easy for preschool kids to wear these tools on Donnie
The joints are movable, so your kids can pose Earth Donnie as they want
Wheels of the super wings Earth Donnie toy can slide as airplane vehicle
keyboard_arrow_right keyboard_arrow_down Description
World Guardians-Earth Power Up.
Press and open the Earth Super Ball, and help Paul attach the Earth Power helmet on head and earth tools on hands to get the Earth Power.
Earth Donnie can transform from toy airplane to bot in just 8 easy steps and no batteries are required for this super wings toy, so there is no worries about the power shortage that kids can have fun anytime and anywhere.
Close the Super Ball and store all the super power tools and accessories.
Compare with similar products:
This item

Super Wings Transforming...

Target Gender:
Unisex
Unisex
Girl
Boy
Girl
Unisex
Age from:
3 years
6 years
3 years
3 years
3 years
3 months